Family Law
Edited by Ruth Lamont
£37.99, Oxford University Press
★★★✩✩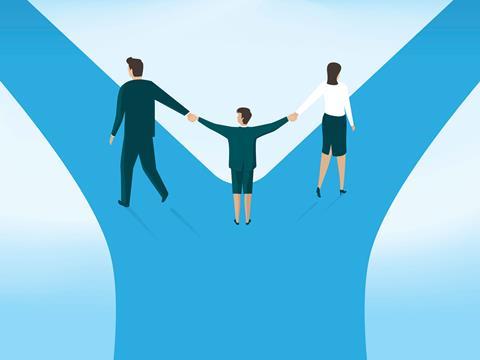 According to its preface, one of Family Law's key purposes is to help readers understand the debates it highlights and 'develop their own reasoned opinion on the issues raised'. It does that very well.
The formatting and structure ofFamily Law are clear and easy to follow, with common themes running through each chapter and clearly identifiable sections: 'Learning objectives', 'Debates', 'Context', 'Key cases' and so on, along with paragraphing that makes sense.
I did occasionally find myself longing for some more flowcharts but I reminded myself that this is not a textbook. It has a more academic approach, but then that should come as no surprise, as it was written (in the main)by academics.
There are several references to cases that have been in the media recently, sometimes deservedly so from a legal perspective, sometimes not. But they are referred to in a way that helps to illustrate legal principles. The possible outcomes and the associated impacts from a flurry of family law Supreme Court actions are detailed as well.
Some of the debates are virtually the same as when I was first studying family law 13 years ago, although the social context could be said to have changed somewhat in that time. Of course, this reflects on the legislature, not the book or its writers.
The inclusion of statistics offers a helpful context to some of those debates and the suggestions for reform in certain areas assist further thought.
Missing for the practitioner is information on enforcement, appeals and set-aside. The space given for academic debate means practical guidance loses out, but the book probably isn't intended to favour the latter over the former.
Would I refer to Family Law if I had it on my desk (which I do now, thanks to the Gazette)?
Yes, absolutely.
Kathryn Evans is a senior associate at Irwin Mitchell Private Wealth, London