The Complete Guide to Getting a Solicitor's Training Contract
Sarah Cave
£15, The Choir Press
3/5*
Solicitor Sarah Cave's book covers the basics about the various routes to qualification, how to find out about firms, and preparing for interviews and tests.
This book got me thinking about the 1970s when I was contemplating a legal career. The advice then on how to find articles (as they called training contracts) was simple: ask your dad to speak to his solicitor friends, because personal contacts were always best.
This was perfect for students whose fathers knew a lot of solicitors who needed a clerk – but not for the majority of young people. So, I opened the Gazette every week, turned to the last pages and wrote many letters.
Things have not changed much in 40 years, except that applications are now sent by email. The pace of technological change also means that if you want to research a firm you no longer have to go to the local library to look at a directory.
Today, fewer firms can afford to offer training contacts because of the increased costs of training and applicants' expectations. It is more likely that a training contract will follow unpaid work experience, and a period as a paralegal – perhaps for several years.
So why do students want to be solicitors? They obviously do, judging by the number of applicants for work experience. The standard answers are 'I want to help people', or even worse 'I am passionate about human rights'. I suspect the real answer is 'I think it will make me rich', or 'I am passionate about being wealthy'. Looking at the table of salaries on page 13 of this book, they might be forgiven for thinking this. Typical first-year training salaries in London are over £40,000 and, on qualification, rise to over £60,000. Heartbreaking for the rest of us.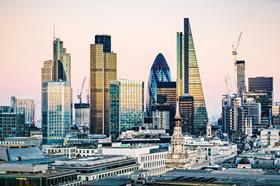 What is good about this book is that it makes the point that solicitor firms are commercial enterprises trying to win and keep clients and make money. This is true whether they are big national firms or on the high street. I am not sure if all students need to read the Economist or FT every day, but they do need to understand about it being a business. Although it may not quite be a route to fortune, solicitors have to try to make a living.
The book also has a good section on the importance of work experience. It stresses the most important thing of all – perseverance, especially when you send 80 letters and get only a handful of interviews.
I am obviously doing the wrong thing at interviews, as the bigger firms have devised all sorts of different ways to torture applicants. Ordeal by interview.
It does astonish me that applicants are often so badly prepared, with poorly written covering letters and CVs, and no interest in the sort of work we do. Many have done work experience with an impressive range of firms and chambers but cannot say a word on what they learned or experienced. Most of them dress like contestants on The Apprentice with sharp suits, hair gel and enough perfume to stun a rhino.
I am glad I do not have to try to get a training contract again.
David Pickup is a partner at Pickup & Scott Solicitors, Aylesbury