Drafting Commercial Agreements (2nd edition)
£110, Law Society
Stuart Cakebread and Juliette Levy
4/5*
In this very navigable book, the authors seem to have only included landmark cases and a concise list of legislation which, for me at least, has ensured a greater focus on how to draft, without being overwhelmed with too much case law and too many statutes. However, one thing I felt was missing was any reference to the General Data Protection Regulation (or the Data Protection Act 2018), but perhaps this just makes this book a little more timeless than it would have been otherwise.
As well as covering the basic rules and structure of commercial agreements, this book provides a number of precedents. As stated within the book, we may be living in a less trusting world which makes the need for a non-disclosure agreement (NDA) an essential tool in the armoury of a business. Therefore, the authors have provided a precedent NDA, which is ready for use and is ideal for non-lawyers and new businesses.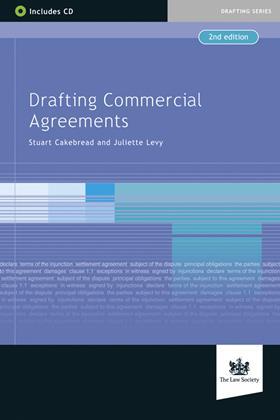 From Chapter 6 onwards, the book focuses on specific commercial agreements and provides a precedent agreement for each, including sale and purchase agreements, a software licence agreement and even an agreement between two parties to develop a product.
As well as being to the point and easy to understand, this book is refreshingly honest and does not evade the fact that some areas of an agreement will be difficult to draft. Let's be honest, who doesn't need a little help when drafting an enforceable liquidated damages clause.
This book is a point of reference for commercial lawyers, who will likely find it useful to refer to the precedents – all the more accessible thanks to a CD-ROM – when drafting new agreements. It is also a helpful tool for small practices or new businesses getting to grips with commercial agreements.
It is not your usual hefty textbook and will definitely have a place in our office.
Priya Patel is a trainee solicitor at EMIS Group, Leeds
Would you be interested in writing a book review for the Law Society Gazette? The Gazette receives books on a range range of legal specialisms, as well as fiction, history and biography. If you are interested please write to Nicholas Goodman indicating your specialism.