COFAs Toolkit (2nd edition)
Jeremy Black and Tom Vose
£60, The Law Society
★★★★✩
At £60 for 11 pages of guidance, this tiny classic punches well above its diminutive weight. Practical templates (a further 59 pages) are again provided on CD in this second edition, updated to reflect SRA Standards and Regulations and 2019 Accounts Rules.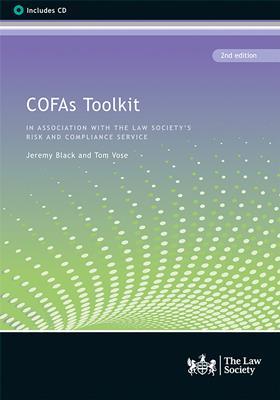 It is a 'must-have' for any new practice and indispensable for COFAs in virtually any firm, as the one-stop shop for key COFA guidance.
When well-thumbed, the pages tend to separate from the backing. A little more discussion of the procedures for, and the importance of addressing the strategic risks of failing to plan for, COFA replacement and absence, would be useful, given the crucial regulatory role the COFA plays within any firm.
This 'super-espresso' of the Law Society's toolkits thoroughly deserves its place on any firm's bookshelf.
COLPs Toolkit (3rd edition)
Michelle Garlick
£60, the Law Society
★★★★★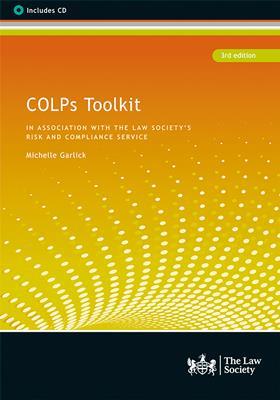 This is the book I wish I had written. Packed with practical wisdom and updated for SRA Standards and Regulations, the author's calm, authoritative tone is a welcome beacon in the ebb and flood of the compliance tide. Her comprehensive and accessible guidance is bulwarked with generous precedents that will help any COLP sleep at night: an outline Compliance Plan, breach recording and reporting, whistleblowing, file reviews and more besides. The author's message – that top-down compliance is a normal part of modern law firm culture – is a siren song, making this book a validating read to those called upon to lead compliance within their practice.
Of particular interest to me are the monthly COLP review form, and the sobering list of the SRA reporting/notification obligations, because both highlight the wide remit of proactive monitoring with which the conscientious COLP is tasked.
Fiona du Feu spent over 20 years in private practice. She now runs her own risk and compliance consultancy for lawyers