V. Charles Ward
£39, independently published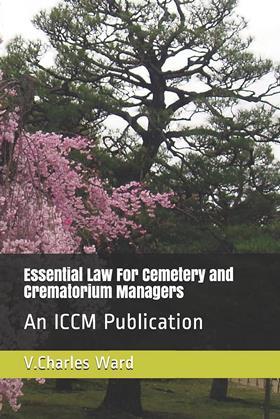 Since Davies' Law of Burial, Cremation and Exhumation in 2002, burial and cremation law has moved on. Essential Law covers a range of subjects, including the Local Authorities' Cemeteries Order 1977, Victorian burial statutes, and cremation legislation. Among its appendices are specimen grave and memorial grants and assignments.
We, the robots? Regulating Artificial Intelligence and the Limits of the Law
Simon Chesterman
£29.99, Cambridge University Press
Drawing on diverse technologies and examples from around the world, the book offers lessons on how to manage risk and preserve the legitimacy of public authority. As well as examining how our laws are dealing with AI, it assesses whether new laws and institutions are needed.
Legal Fictions in International Law
Reece Lewis
£80, Edward Elgar Publishing
What is a legal fiction? The author identifies and critically analyses a host of international legal fictions, exploring in detail the factors that determine their effectiveness. Lewis shows that, while some international legal fictions are problematic, others can assist the application of international law through maintaining a peaceful international legal order.
Jacobs, White, and Ovey: The European Convention on Human Rights
Bernadette Rainey, Pamela McCormick and Clare Ovey
£39.99, OUP
This guide explores the key principles underpinning decisions made by the European Court of Human Rights. Updated to include the adoption of Protocol 16 and the first advisory opinion of the court, it also examines case law in developing areas such as new technologies.