Intimate Lies and the Law
Jill Elaine Hasday

£22.99, OUP
★★★✩✩
Lies come in many forms, from the small 'white' lie to shield someone's feelings, to a complete reinvention of the truth. These differentiating lies appear throughout intimate relationships. This book looks to examine how deceit within an intimate relationship differs in the eyes of the law in America from non-intimate relationships.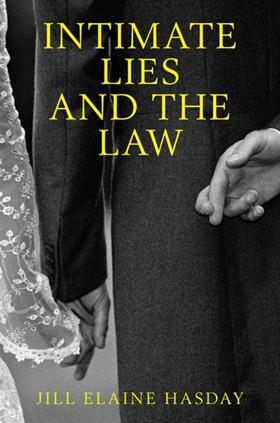 A key point in the book stands out: 'It does not lie within the power of any judicial system to remedy all human wrongs. Many wrongs which themselves are flagrant – ingratitude, avarice, broken faith, brutal words, and heartless disregard of the feelings of others – are beyond any effective legal remedy.'
This subject matter works well as a US study, where more of their cases are publicised. The intimate relationships described in this book mirror closely those of associated persons in England and Wales, as defined by s42(2) of the Family Law Act 1996. But for the majority of cases involving associated persons in England and Wales, the proceedings are heard in private and so this would perhaps not work as well as a UK case study. Having said that, I found that the book offered very little comparison between cases involving persons in an intimate relationship and persons in a non-intimate relationship.
In 1970, America introduced no-fault divorce and the writer has found that this has given courts a reason to rule against people seeking damages for injury inflicted through a spouse's deceit. This could be considered a cause for concern for injured parties and their legal representatives in the future following the House of Lords second reading of the Divorce Bill for no-fault divorce in England and Wales. As a member of Resolution, I consider this bill long overdue; Hasday would perhaps disagree though.
As a family lawyer, my mind immediately turned to the Matrimonial Causes Act 1973 section 25 factors applied in financial relief. Within financial relief proceedings, the needs of parties are courts' main concern. Should the injured party look to seek remedy for their injury from emotional/financial/reputation/loss of time via tort, this would undermine the role of family courts and the Matrimonial Causes Act.
This book starts off strong but quickly lost my attention; it repeats itself unnecessarily on more than one occasion and the writer seems to have a personal approach to this subject which came across almost hostile.
While I would not rush to recommend this book to colleagues, it does give food for thought and a chance to reflect on the courts' approach to the subject of intimate deceit in this country.
Natalie Matthews Bunting is an associate in the family department at Wannops LLP, Chichester
Would you be interested in writing a book review for the Law Society Gazette? The Gazette receives books on a range of legal specialisms, as well as fiction, history and biography. If you are interested please write to Nicholas Goodman indicating your specialism