Cohabitation – Division of Property on Relationship Breakdown
Stephen Parker
£80, Law Society
★★★★★
Cohabitation's preface reads: 'This book aims to provide an invaluable resource and "comfort blanket" to those who are required to act, advise, negotiate and litigate these disputes.' And it does not fail to deliver. Author Stephen Parker is well known for his informative books and guides.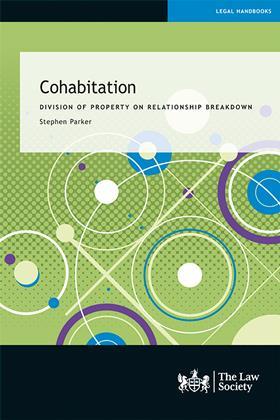 Most practitioners will agree that cohabitation disputes can get messy and complicated.
This book sets out answers to the issues that often arise in these types of case in a way that is user-friendly and succinct.
The front of the book has helpful tables setting out the noted cases, statutes, statutory instruments and international legislation.
There is also a summary of abbreviations, which is a handy reference tool if you are new to this area.
For those that want to know what they are getting, there are 13 chapters covering areas such as real property, Stack v Dowden, equitable accounting and applications under schedule 1 to section 15 of the Children Act 1989.
At the end of the book are two appendices. The first is a useful checklist, setting out the questions to consider on a step-by-step basis. The second sets out a case planner to assist with costs budgeting.
While technical in various chapters, Cohabitation is also easy to read and informative. It would benefit those who are new to this area of law as well as those who have been practising for some time as a resource to dip into as and when required.
I can highly recommend it as an addition to your bookshelf if you practise in this area of law.
Karen Newman is a consultant family solicitor at Boardman, Hawkins & Osborne in Abingdon, Oxfordshire