Financial Crime: A Compliance Manual
Rebecca Atkinson
£70, Law Society
★★★★★
What I love about this book is its no-nonsense approach. Rebecca Atkinson warns us that there is, of course, no substitute for reading both the legislation and the lengthy LSAG Guidance, but this book will still be the resource of choice for MLROs and COLPs. It is indispensable precisely because it provides a compliance bridge between those complex requirements and their practical delivery by busy lawyers.
In this first edition, all the major financial crime legislation is addressed in one succinct volume, making integration of the appropriate compliance responses easier to see in compliance terms. There is step-by-step guidance on how to comply and plenty of practical tips. Undergirding this approach is an emphasis upon fully documenting the processes and rationale behind any decisions taken, not simply to meet the regulations, but to satisfy regulators by providing an audit trail.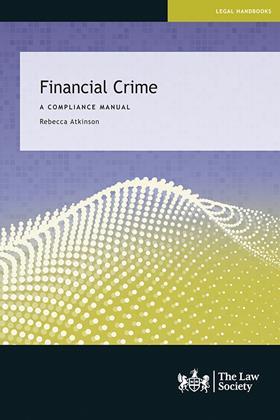 The section on AML is the longest and rightly so, taking the practitioner through the requirements with a minimum of fuss and plenty of practical guidance. The author is an expert in the distillation of reams of information into concise action points. This is especially evident in the highly practical section dealing with source of funds: worked examples and their rationales are provided to put the comments into context.
Practitioners will find the template for an independent AML audit as invaluable as the section on SRA monitoring visits.
Further templates and example documents are provided throughout, covering the bribery and criminal finances acts and whistleblowing. There is also a useful 'who's who' to help busy practitioners navigate the maze of regulatory authorities.
To reiterate the author's own preface, in risk and compliance there is a lot to do.
Fiona du Feu is a legal risk and compliance consultant