Pensions Law Handbook (14th edition)
CMS pensions team
£108, Bloomsbury
★★★★✩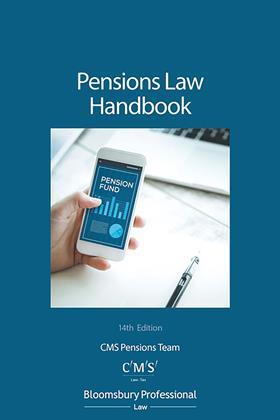 Comprehensive is not the word for this book. To call it such is a vast understatement. Moreover, it has an excellent pedigree, being written, revised and edited by over 50 pensions lawyers plus other specialists at law firm CMS. They have particular experience in benefit redesign, scheme closures and liability reduction. The book's preface also boasts market leadership in longevity hedging, buy-in, buy-out, asset-backed funding and corporate restructuring.
For the editors to say that they are 'sure that readers will find (the) new edition valuable' is also an understatement. The previous edition has been fully updated.
In addition there is new material including new rules for bulk transfers, deferred debt arrangements and the General Data Protection Regulation.
The book also covers a number of important cases including British Airways v Airways Pension Scheme Trustee Ltd on trustee duties; British Telecommunications plc v BT Pension Scheme Trustees on pension increases; and Safeway v Newton on discrimination.
As a family law solicitor and arbitrator, I was particularly keen to read the chapter on pensions and divorce.
Tony Roe is a consultant solicitor and family arbitrator at Boardman Hawkins & Osborne