No Lawyers in Heaven. A Life Defending Serious Crime
Henry Milner
£18.99, Biteback Publishing
★★★★✩
Can anything be better than a job that is also a hobby?, asks the author at the conclusion of this journey through his professional life in criminal defence. It is an enjoyable and highly readable book by a lawyer who at first stumbled into defending people.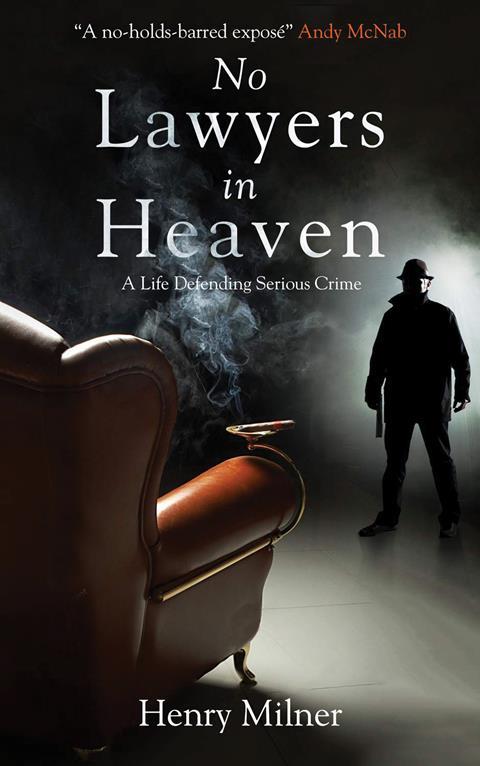 He captures the delight and enjoyment of belonging to our profession, and the sheer excitement and drama of the law. Most of the stories are about the days before the Police and Criminal Evidence Act and the subsequent 'reforms'. Defendants had the unquestioned right to object to three jurors, an unfettered right to silence at interview, and there was no DNA, CCTV and mobile telephone-tracking evidence to get in the way of a good defence. Above all, these were the days when suspects were often refused legal advice and allegedly 'verballed' by officers.
In the bad old days, defendants were cross-examined on how they afforded the defence, the implication being it was funded from proceeds of crime. Perhaps this will happen again with legal aid restrictions and fewer defenders.
The book also contains reflections on juries, barristers and bail applications. The comments on the bar are accurate and this book should be required reading for any entrant to the criminal bar. Life at the top of criminal practice brings 'beauty parades' for clients wanting to make the right choice of defender.
David Pickup is a partner at Pickup & Scott Solicitors, Aylesbury