Theresa May's difficulty in finding someone to head a public inquiry into child abuse is symptomatic of deeper failures.
Public inquiries used to be a politician's best friend. When disaster struck, setting up an inquiry was a sure-fire way of deflecting legitimate questions about ministerial responsibility, at least until the minister had moved on. Best of all: the bigger the failure, the longer the inquiry was bound to take.
But the trouble with independent inquiries is that governments cannot control them. Theresa May clung to the more limited inquest into the death of Alexander Litvinenko until she was effectively forced by the High Court to convert it into a public inquiry that opened last week. When David Cameron was told last month by Sir John Chilcot that his inquiry into the Iraq war would not report before the general election, the only thing the prime minister could do was blame Labour for delaying its start until 2009.
Far from deflecting criticism, the home secretary's inquiry into child abuse is damaging May's reputation. It was set up as an informal panel – like the Hillsborough inquiry which it in no way resembled – even though survivors of abuse wanted an inquiry with statutory powers. In inviting Lady Butler-Sloss and then Dame Fiona Woolf to chair it, the home secretary failed to realise that neither would command the survivors' confidence. Each resigned in turn, leaving Ben Emmerson QC, counsel to the inquiry, holding the tiller as the inquiry navigated what he described to MPs as 'some pretty choppy waters'.
Emmerson was referring to what he said were repeated breaches of confidence by one of the panel members, Sharon Evans. Rather than sack her, the home secretary is expected to close down the entire inquiry and start again.
May announced that one of her options would be to establish a Royal Commission, a form of inquiry that dates back to the 11th century. But that would be a mistake: the Royal Commission on Tribunals of Inquiry reported in 1966 that Royal Commissions are not best suited to factual investigations: they are too slow, have no real powers of compulsion and are best reserved for making policy recommendations. So May is expected to set up a new inquiry under the Inquiries Act 2005.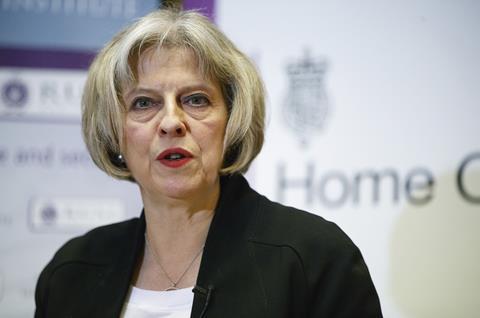 And who will chair the it? The home secretary has received more than 150 nominations. 'It is right for us to take our time in considering those nominations and to apply due diligence to them,' she told parliament, 'so that when I announce the name of the new chairman, everyone – I hope – will feel fully confident that that individual has the capability that is needed'. We can safely assume that the lord chief justice was unwilling to release a serving judge, both because the commitment would be unpredictable and because Lord Thomas is understood to believe that judges should not appear before MPs at pre-appointment hearings.
But May's difficulty in finding someone to chair the inquiry is a symptom of a deeper failure: not spending enough time considering what the inquiry was for. Was it to make the victims of child abuse feel they were being listened to and believed? Was it to carry out the sort of detective work that the police had failed to do? And how could it possibly assess the failures of all state and non-state institutions in England and Wales over a period of some 50 years?
May would have been much better off if she had seen a report on public inquiries published last week by the Centre for Effective Dispute Resolution (CEDR). The report points out that an inquiry's terms of reference are critical to its success, because they define its purpose and parameters.
Often, they turn out to be too limited. CEDR believes terms of reference can 'become misunderstood or misinterpreted by those who need to refer to or understand them; or they can become misaligned with an evolving public debate or with the inquiry's own evolving sense of the key issues'.
Anyone asked to chair an inquiry will want to know its terms of reference before taking on the job. But the inquiry chair, says CEDR, will have views on the wording and may want to consult those affected. Although the 2005 act does not provide for a cooling-off period, there is limited scope for changing the terms of reference before the inquiry formally opens.
CEDR concludes that 'much of the dissatisfaction expressed around inquiries and their outcomes arises because the public inquiry "vessel" is used to contain too broad a mix of purposes'. Judges may be good at finding out what went wrong but they are less adept at designing new structures, so one solution would be to split the inquiry into two phases with different chairs.
The CEDR report has produced some wise recommendations. Let us hope that, unlike so many, they are not left to gather dust.