Are private prosecutions getting out of control, or do we need more?
The low down
The government's view of private prosecutions presents as complicated. On the one hand, the idea of private parties bringing resource and determination to cases that are not a priority for an austerity-hit state is attractive to its free market instincts. On the other, the costs claims for part of the price tag of those prosecutions do not align with its general drive to push down recoverable costs. Away from such conflicts, fierce debates rage over the ethics of having the alleged victim acting as investigator and prosecutor. The Post Office's own prosecution of hundreds of employees resulted in many miscarriages of justice – an uncomfortable outcome in a controversial area.
Unworkable and short-sighted government plans to cap the costs that private prosecutors can reclaim will prevent many meritorious cases being taken, lawyers warn, further denying victims of crime access to justice.
Prosecutions brought by individuals or organisations other than state bodies gained greater recognition recently after the action of the businessman Marcus Ball.
He crowdfunded more than £300,000 in an attempt to bring a private prosecution against Boris Johnson for allegedly telling lies during the 2016 EU referendum campaign, by suggesting that the UK handed over £350m a week to the European Union.
District Judge Margot Coleman issued Johnson, then frontrunner to become Conservative leader, with a summons to attend Westminster Magistrates' Court and face three allegations of misconduct in public office.
In the High Court, Lady Justice Rafferty and Mr Justice Supperstone blocked the prosecution, ruling that the district judge had acted unlawfully and that the case was vexatious.
But it was the high-profile scandal over the prosecution by the Post Office of more than 900 of its employees for fraud and similar offences, that led the cross-party Commons Justice Committee to examine how private prosecutions were working in England and Wales.
Miscarriages of justice watchdog the Criminal Cases Review Commission (CCRC) referred a number of the cases to the Court of Appeal after doubts were raised about whether the Post Office's Horizon IT system may have been responsible for financial discrepancies that gave rise to some prosecutions.
It followed the settlement by the Post Office of a civil action, Bates & Ors v Post Office Ltd, brought by 550 sub-postmasters and sub-postmistresses.
Ruling in favour of the claimants, Mr Justice Fraser criticised the Post Office's attitude and behaviour, stating that it had paid 'no attention to the actual evidence' and that it 'seemed to adopt an extraordinarily narrow approach to relevance, generally along the lines that any evidence that is unfavourable to the Post Office is not relevant'.
The CCRC asked the committee to examine the private prosecution system, suggesting that the Post Office's status as victim, investigator and prosecutor of the offences 'may have been at the root of what we believe went wrong in these cases'.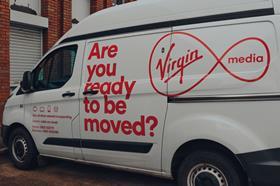 ON THE RISE: 25 YEARS OF PRIVATE PROSECUTIONS
1996: Three men suspected of murdering the teenager Stephen Lawrence were acquitted after Mr Justice Curtis ruled that identification evidence was inadmissible.
2012: R v Anton Vickerman was the first time that online piracy had been effectively prosecuted in this jurisdiction. Vickerman, who set up and ran one of the world's most visited pirate websites 'surfthechannel', attracting more than 400,000 visitors per day and generating advertising revenues of at least $50,000 per month, was found guilty of conspiracy to defraud by facilitating the infringement of copyright.
2016: R v O'Reilly & O'Le ary was the first illicit streaming prosecution brought within the UK. It was prosecuted on behalf of football's Premier League and supported by Federation Against Copyright Theft.
2017: Cycling UK raised more than £80,000 to help fund the prosecution of Gail Purcell, who was acquitted of causing the death of cyclist Michael Mason by careless driving.
2018: Paul Sultana, one of a team who defrauded Dutch oil and gas company the Allseas group of €100m (£88m), was given an eight-year prison sentence.
2019: In R v Zinga & Others, brought on behalf of Virgin Media, three men were convicted of conspiracy to defraud in what was the largest commercial fraud to have been prosecuted in the UK. They sold set-top boxes that allowed people unlawful free access to cable TV in a scam thought to have cost Virgin Media £144m a year.
2019: The Post Office settled a civil action, Bates & Ors v Post Office Ltd, brought by 550 sub-postmasters and sub-postmistresses who were among more than 900 employees prosecuted for fraud and similar offences. A significant number of convictions were referred to the Court of Appeal.
2019: The High Court blocked an attempted private prosecution of Boris Johnson for misconduct in public office. It was alleged that he lied during the EU referendum campaign by suggesting that the UK handed over £350m a week to the European Union.
The committee accepted that the Post Office is not a typical private prosecutor, as it uses its own in-house lawyers to bring cases, rather than instructing external lawyers.
However, it said that the scale of the problems uncovered in the Post Office's prosecutions, coupled with concerns in relation to the RSPCA, which brings a significant number of prosecutions a year, and reports of a rising number of private prosecutions, justified its inquiry.
At the RSPCA's own request, its role as prosecutor is under discussion with the Attorney General's Office.
The committee concluded that private prosecutions play an important role in the justice system – particularly enabling corporate victims of crime to pursue justice when public authorities declined to intervene. It said the overwhelming majority of prosecutors uphold high standards and the safeguards generally work well. But it decided that the current system of funding is unfair and expressed concern over a perceived increase in numbers, which it said risks the prospect of a two-tier justice system.
There are no statistics on the number brought each year, but the committee pointed to figures showing that in 2014/15 the costs paid out of central funds for private prosecutions amounted to £360,000 in 32 cases. By 2019/20 this had risen to nearly £12.3m in 276 cases.
MPs were concerned about their cost to the public purse, particularly as they appeared to cost more than public prosecutions.
At present, a private prosecutor can recover all their costs from central funds, or the defendant even if they are acquitted. To level the playing field, the committee determined that recoverable costs should be capped at legal aid rates, in the same way as they are for acquitted defendants, which critics deem unfair and brand an 'innocence tax'.
It also recommended that costs recoverable from a convicted defendant should be limited, either by being capped at legal aid rates or by reference to what the Crown Prosecution Service would have sought.
Government response
Responding to the report this month, the government committed to legislate to bring in the first change, and said it would consult further on the latter, as well as considering whether there should be a wider discretion to reduce or withhold payment of costs from central funds in the event of an acquittal.
More widely, the government agreed to establish a central register of all private prosecutions. Proposals to require notice of a private prosecution to be given to the CPS and for all privately prosecuted defendants to be informed of their right to a review by the public prosecutor were rejected as impracticable. It also rejected recommendations to enact a binding code of standards, enforced by a regulator.
Hannah Laming, partner at Peters & Peters and founding chair of the Private Prosecutors' Association, questions whether the committee's recommendations have been fully thought through, as they set out with a focus on reducing miscarriages of justice and morphed into considering costs.
Jonathan Rogers, a criminal justice lecturer at Cambridge University and member of the Criminal Reform Now network of academics and practitioners, suggests that the Ministry of Justice is 'trying to have its cake and eat it – it wants private prosecutions to continue, but is not making them economically viable'.
Bringing a private prosecution requires deep pockets, and lawyers warn that the proposed reforms, limiting the ability of private prosecutors to recover costs, will deter organisations, individuals and lawyers from bringing cases that are in the public interest.
Tamlyn Edmonds, partner at the specialist private prosecution firm Edmonds Marshall McMahon, explains that investigation costs incurred before proceedings start are not recoverable and must already be borne by the prosecutor and their client.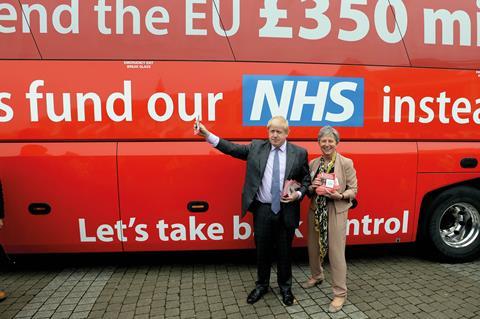 As private prosecutors lack the powers of search and seizure available to the police, they must fund the cost not just of investigations, but any necessary civil orders to obtain evidence, says Annabel Kerley, chartered accountant and partner at StoneTurn.
In reality, says Edmonds, the private prosecutor is never awarded 100% of their costs, but only a percentage following rigorous assessment by the Criminal Cases Unit, which acts as a safeguard against excessive recovery.
On the proposal to limit costs to those that would have been claimed by the CPS, Ari Alibhai, a barrister at QEB Hollis Whiteman, argues that private prosecutors cannot compete with the 'gargantuan, state-funded institution' which benefits from economies of scale and does not tend to pursue complex cases due to the costs involved in their investigation and prosecution.
Private prosecutions are often funded by companies or high-net-worth individuals. Rebecca Chalkley, a barrister at Red Lion Chambers, says private prosecutions are therefore better resourced than the CPS and undertaken to a higher standard.
Because the CPS has to 'do it on the cheap because of a lack of resources', she says, should not mean that private prosecutors are not entitled to recover a reasonable proportion of their costs.
She predicts that it will not be the big multinationals that are deterred by the costs cap. It will be smaller businesses, charities and individuals, who have already been let down by the state, which has denied them a public prosecution, who will be further let down as a private prosecution will not be open to them.
Private prosecutors will need to ask themselves whether they are prepared to pay for the privilege of conducting confiscation hearings in order to enable the state to recover funds

Ari Alibhai, QEB Hollis Whiteman
Filling a gap
Some dispute whether there has been a rise in private prosecutions, but others observe that any growth is attributed to the inability of state bodies to prosecute crime because of funding cuts.
Their limited resources, says Laming, means that the police and CPS rightly prioritise violence, sexual assault and terrorism. 'It is no criticism of the authorities, who are trying their best in challenging circumstances,' she insists.
In 2014, the Lord Chief Justice Lord Thomas of Cwmgiedd noted in R (Virgin Media) v Zinga that 'there is an increase in private prosecutions at a time of retrenchment of state activity in many areas where the state had previously provided sufficient funds to enable state bodies to conduct such prosecutions'.
Cases are brought by a wide spectrum of individuals and bodies, from litigants in person to professionals on behalf of clients in specialist fields, from the Competition and Markets Authority, Transport for London to those protecting intellectual property or other rights, such as Virgin, or Trading Standards.
While they are brought by those with a private interest in the case, Polly Sprenger, a former journalist and private investigator, now a partner at Addleshaw Goddard, says there is always a public interest in bringing cases – for example to punish offenders and deter crime.
Fraud and other economic crime are areas where private prosecutions are helping to plug the gap left by state inaction. Fraud can have a devastating effect on victims and costs the UK around £130bn each year, but less than 3% is prosecuted by the state.
The confiscation regime can ensure the victim is compensated for their financial loss and the defendant denied the proceeds of their criminality.
Over the last 16 years Alibhai has been instructed to prosecute between 75 and 100 private prosecutions brought on behalf of the music, film and other creative industries. His clients have included Virgin Media, SKY and BT Sport, and major rights' holders including the Premier League, as well as anti-piracy organisations such as FACT.
He says that prosecutions for intellectual property fraud are complex, time-consuming and require specialist expertise lacking in the CPS.
As a result, private prosecutions have been the predominant means to pursue large-scale piracy, with almost every major IP prosecution done privately, with millions of pounds of proceeds of crime confiscated as a result and paid to the Treasury.
The proposed costs caps, says Alibhai, will deter private prosecutors from undertaking confiscation following conviction. 'In the future, private prosecutors will need to ask themselves whether they are prepared to pay for the privilege of conducting confiscation hearings in order to enable the state to recover funds,' he says.
Equal treatment
Lawyers instructed in private prosecutions stress that once cases reach court, they are treated in the same way as cases brought by public bodies, reflected in the fact that they are prosecuted in the name of the Queen.
Most are conducted through independent solicitors and barristers who have an overriding duty to the court.
There are safeguards throughout the process to ensure private prosecutions are not used as a litigation or vexatious tool. While they are not statutorily obliged to follow the two-stage test applied by the CPS before starting a prosecution, Edmonds, suggests that most do.
Before they can commence, a magistrates' court must determine whether to issue a summons; at any stage during a trial the judge can halt the prosecution as an abuse of process, the defence can make an application that there is no case to answer and ultimately the jury can return a verdict of not guilty.
The director of public prosecutions has the power to take over any prosecution, to continue or halt it, and any defendant can request that the DPP takes such action. A freedom of information request by Peter Csemiczky, a solicitor at Hickman & Rose, found that in 2019 the CPS had 49 private prosecution referrals, of which it took over 32 and discontinued 29. Csemiczky suggests that indicates that 'very many private prosecutions are being brought to court which are inappropriate or not properly thought out'.
It is not uncommon for a private prosecution to be brought against a backdrop of antecedent or contemporaneous civil or arbitration litigation, but the prosecution must not be brought with an improper motive to threaten or intimidate.
Casting doubt
Instead of fighting cases on the evidence, Chalkley claims the defence will often seek to argue that prosecutions have not been brought properly due to a conflict of interest, or that they are abusive because there are two sets of proceedings.
This greater scrutiny, she says, makes it all the more important for private prosecutors to 'go the extra mile and ensure everything is in apple pie order'.
Unlike for civil proceedings, conditional fee agreements are illegal in criminal proceedings. Methods used to fund private prosecutions could include crowdfunding, third-party litigation and after-the-event insurance.
Maurice MacSweeney, director of Harbour Litigation Funding, says the business has assessed a number of private prosecutions with a view to funding them, but none has so far met its criteria, as they were unlikely to provide a return for investors.
The possibility of recovering legal costs, says MacSweeney, is a factor that helps make a case an economically sound proposition for a funder. He warns that the cap on recovery will make it 'much less likely a funder would support meritorious private prosecutions'.
An alternative proposal, he suggests, would be to allow private prosecutors to receive a portion of the sums recovered through confiscation proceedings.
MacSweeney concludes: 'The reduced strain on central funds might allow for much-needed investment elsewhere in the criminal justice system, including for the benefit of those defendants who face deeply unjust restrictions on costs recovery in the event of their acquittal.'
Catherine Baksi is a freelance journalist