'I registered as a solicitor in England in 2013, having qualified in law in India. I previously worked in legal outsourcing in India.
In England I worked with an immigration law firm for a year as a case worker and then in retail as a concession manager while working/studying for my exams to be a solicitor in England.
I haven't been to work since 2014 as I have started a family but I now plan on going back to legal profession. I would like to go for an in-house role in conveyancing (residential).
What advice would you have for me trying to get back in the profession but starting from the beginning? I don't have any conveyancing work experience and I need to update myself with conveyancing law and other skills needed in the profession.'
Reply
Philip Giles, partner, Giles Wilson
A cornerstone of being a successful conveyancer is the ability to communicate well; your retail experience as a concession manager should therefore stand you in good stead and is something I would emphasise in your CV.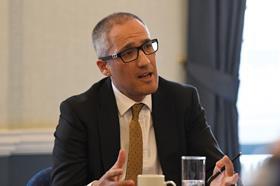 You don't have any relevant legal experience and so in your job applications, I would focus on how your soft skills have been developed. As a conveyancer, you will spend a lot of time on the telephone with many calls a day from clients, estate agents, mortgage brokers and other conveyancers; managing your communication with all these individuals (on the same transaction) can be difficult to do well and the time spent on the phone can take you away from actually undertaking the legal work involved – therefore, you will need to think about how you will balance the demands on your time. Generally, successful conveyancers work long days and rely on solid support in the form of paralegals/secretaries.
I would recommend you start off by applying for roles as a paralegal. Once you show your ability then it is possible to progress quickly within the right sort of firm.
Undertaking your own studies of the conveyancing process and relevant law goes without saying, and it should help the interviewing process to be able to show that you are resourceful and serious enough to have started to learn the role even before you have found a position.
The Gazette endeavours to feature as many of your questions as possible but regrets that our careers counsellors are unable to reply personally.
Do you agree with our counsellors? Have your say below.