'I qualified eight years ago as a solicitor in civil litigation. I worked for the same firm prior to qualifying whilst completing the LPC part time and after qualification until I relocated six months ago to America for my husband's job. We plan to remain here for a total of two years. Other than ensuring I continue with my training commitments what advice can you give me to ensure I am able to return to my career when I return?'
Reply:
Mark Goodrich, partner, White & Case, Seoul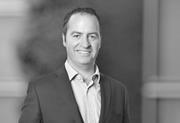 You don't say whether you want to go back to the same job when you return but, if you do, a key issue will be keeping in touch with those who could make your return possible. Law firms are rarely dictatorships but tend to move in a more consensual way so the more people in your corner the better.
The other priority should be to develop your skills. Unfortunately, civil litigation is not a very international practice area since national courts are so specific and I doubt you would be able to practice easily as an English solicitor.
But why not accept a more junior position in a US firm where you get trial experience? To some extent, great advocacy is the same wherever you are and you could learn some valuable skills which will set you apart from others.
Try to come back with a better skill set rather than treat it as a break where your current skills rust away. Equally, if you want to come back in a different role, try to find ways to develop the necessary skills and experience for that area. There is nothing like a move to another country to allow you to re-invent yourself!
The Gazette endeavours to feature as many of your questions as possible but regrets that our careers counsellors are unable to reply personally.
Do you agree with our counsellors? Have your say below.