'I qualified eight years ago as a solicitor in civil litigation. I worked for the same firm prior to qualifying whilst completing the LPC part time and after qualification until I relocated six months ago to America for my husband's job. We plan to remain here for a total of two years. Other than ensuring I continue with my training commitments what advice can you give me to ensure I am able to return to my career when I return?'
Reply:
Mark Goodrich, partner, White & Case, Seoul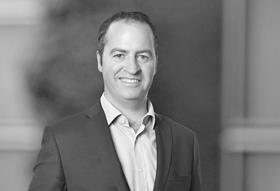 You don't say whether you want to go back to the same job when you return but, if you do, a key issue will be keeping in touch with those who could make your return possible. Law firms are rarely dictatorships but tend to move in a more consensual way so the more people in your corner the better.
The other priority should be to develop your skills. Unfortunately, civil litigation is not a very international practice area since national courts are so specific and I doubt you would be able to practice easily as an English solicitor.
But why not accept a more junior position in a US firm where you get trial experience? To some extent, great advocacy is the same wherever you are and you could learn some valuable skills which will set you apart from others.
Try to come back with a better skill set rather than treat it as a break where your current skills rust away. Equally, if you want to come back in a different role, try to find ways to develop the necessary skills and experience for that area. There is nothing like a move to another country to allow you to re-invent yourself!
Gilian Fielden, nice chair, AWS London
Seize the opportunities to develop you! Discover your strengths, build your self-awareness. Find friends and family who support your goal to return to your legal career. Take time to remind yourself of your capabilities.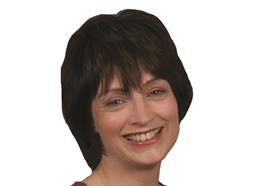 Remember, your legal skills are very transferable. Take advantage of developing other competencies needed to forward your career in law. Check out the SRA Continuing Competence tool kit. The SRA Competence Statement in addition to technical legal practice covers working with other people and self-management.
Keeping up to date technically is important. Refresher courses will be available when you are back in the UK and able to focus more on your legal training. At this stage, it is essential to maintain your IT skills and commercial awareness to make a flying start when you return to the workplace. Keep in touch with your former colleagues and don't forget to follow relevant interest groups on Linked In /Twitter.
Strategic volunteering will develop your confidence and competencies; volunteer at the local school or charity. Having a break from the workplace still enables you to gain skills, as a returner you will have gained resilience, organisational and multi-tasking abilities, together with enhanced soft people skills.
It's easy to keep up with the law but developing contacts is more tricky. Join networks, for example, AWS London and Women's Law Division (WLD) at the Law Society. Also contact the Women Returners Network which has plenty of good advice and resources. The WLD run regular return to work courses which are a great way of joining fellow returners and networking. Having a returner buddy is invaluable as the road bumps on the returner journey are so much easier to overcome when shared. Attending technical seminars to broaden your network and reading current publications to gain confidence will smooth the transition back to your legal career.
AWSL can put you in touch with mentors who have successfully returned to their careers. Fortunately, the good news is employers are increasingly recognising the value of returners in the workplace! Good luck, and enjoy your returner journey.
The Gazette endeavours to feature as many of your questions as possible but regrets that our careers counsellors are unable to reply personally.
Do you agree with our counsellors? Have your say below.