'I have worked in the personal injury field for a number of years (all claimant) and qualified 2 years ago. I went to a former polytechnic university and have worked and trained in small firms. I have however gained some really good catastrophic Injury experience. I'm desperate to try and take a 'step up' and move into a national firm that does claimant or defendant work but can't help but feel that my educational background and lack of big firm on my CV is holding me back. How can I combat that?'
Reply:
Saida Bello, tribunal judge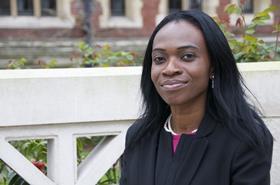 We have numerous lawyers who qualified outside the UK and undertook to QLTT (qualified lawyers transfer tests) which is some evidence that the university is less relevant post-qualification.
You have a broad range of experience which will attract national firms – you have a lot to offer.
National firms will also require extracurricular skills and activities. For example, you should emphasise the following on top of broad legal experience:
1. Networking skills and experience
2. Writing skills and experience
3. Mentoring skills - many national firms like solicitors who can mentor and supervise paralegals
4. Any language skills - conversational German
5. Board membership skills – these can demonstrate strategic thinking
I would recommend you get your CV looked at and re-written with the help of careers adviser as I am pretty sure you already have enough experience (especially extra curricular) to be attractive to national firms.
Finding a mentor would be a good idea, three to six sessions should suffice.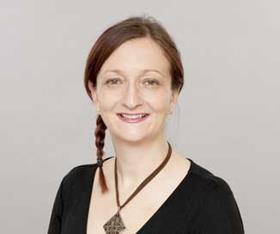 Elizabeth O'Mahoney, solicitor, BL Claims
I think you need to first take a step back and think about what your goals are – where you want to be and why?
Why is it that you feel a national firm will give you a 'step up'? What do you want or think you will achieve in a national firm that you cannot where you are currently or in a like-sized/ regional firm?
I think the fact that you are not that worried whether you move to a claimant or defendant firm, as long as it is national, is more problematic to you than the concerns you have with your educational background.
In my experience firms like to see a passion for the particular area of work you do. Not worrying which side you end up on as long as it is in a national firm feels a bit scattergun. Firms like to see commitment and drive in your field, and it is fairly rare to transfer from one side to the other, although not impossible.
I think you would need to demonstrate a real reason for making that change and some sort of commitment in moving across – you will need to show this on your CV/ cover letter to stand out from those who already have experience in that sector. Usually you get a feel for what your skill set is and what you enjoy and that passion will shine through in any CV statement and interview. So think carefully.
The PI field is a difficult and fairly saturated market place which is continuing to be squeezed in terms of fees for claimant and defendant firms alike. Everyone wants more for less. Of course, your grades do count, but you only mention that you are more concerned about the type of university attended than the grades achieved. This should not make any difference if your CV is impressive in other areas, although I really do appreciate what would make you say that.
Let's assume your reason for moving to a national firm is not just salary, but is to gain more experience in higher value claims or breadth of cases open to you. It seems from your comment you have been achieving some good high-level catastrophic experience and in a fairly short time frame (only 2 years PQE).
Again, in my experience, you tend to be able to do a lot more in a lot quicker timeframe in smaller firms in terms of the day-to-day running of claims and the range of matters accessible to you. Whereas at a national firm you may find yourself without the same amount of autonomy, as many are structured so that the higher value claims go to the more experienced solicitors.
You may even take a step back in terms of the variety of work and self-autonomy on cases. Just be prepared for that.
That said, there are things you can do to make your CV shine. At your stage, firms worth working for will be interested in what you personally can bring to the table, not what your socio-economic background may or may not be, so again, choose wisely. The firm must fit with you too.
Certainly any pro bono work you do will show a commitment to your industry and to delivering top notch client care and will give you an extra string to your bow. This will paint you as a diligent lawyer who has chosen to give your own time and go the 'extra mile' off your own back. You may well work with lawyers from other firms and that cannot be a bad thing because raising your own profile in the industry is invaluable though talking to those who may well be working in the firms you are seeking to target. You will also have a common thread.
If you can get comment from satisfied clients or organisers that you can add to your CV talking about you, then that is something many other applicants are unlikely to have.
Assisting, fund raising and volunteering at relevant charities such as, for example, Headway or AvMA (thinking of your catastrophic experience) will also do this. Firms are often talking to staff within these organisations and if you are doing a good job or making a difference, then it is bound to be heard about.
Writing copy or articles or blogging on relevant topics, ensuring you tweet or retweet industry comment are also very 'of the moment' effective ways of highlighting yourself as a knowledgeable and dynamic lawyer, getting your name recognised and known in the process.
Even simple things such as meeting other lawyers in your field from all types of firms, small and large at industry events, starting with simple things like chambers' garden parties, talks or seminars, or even joining regional law societies, where you can mingle and approach lawyers from many different law firms to start a conversation, ask informed questions or even give a short presentation if the opportunity presents itself, will undoubtedly show that you have a good grasp of relevant issues and would be a good investment to any firm. Don't forget, all experience can be recited on your CV.
These are just a few examples, but in essence it's all about 'added value'. I think is the slightly irritating buzz term, but you need to ask: 'what can I bring to the table that someone else cannot?'
Law firms are always going to look for this and if you can bring clients with you, then that is the elixir you are looking for – but let's assume that's not the case, for obvious reasons! In the absence of this, then "routes to market" play an invaluable role and the examples above can be ways to facilitate this and show that you understand it.
The Gazette endeavours to feature as many of your questions as possible but regrets that our careers counsellors are unable to reply personally.
Do you agree with our counsellors? Have your say below.