'Securing a training contract was a struggle, but I don't see my long-term future being with the firm I'm training with. If I'm offered a place on qualification, should I accept?'
Reply:
Suzanne Gill, partner, Wedlake Bell
Almost certainly, yes.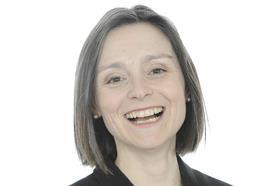 Your first goal is to show on your CV that the firm who trained you rated you highly enough to keep you on in a tough market. Being kept on is some assurance of quality that most people will actively look for in junior lawyers. You can avoid the "were you offered a job by them?" question entirely by staying for about six months to two years – actions speak louder than words.
At interview it's much better to stress the positive reasons for wanting to move than to criticise your current employer. So after staying for a while, it's fair for you to say that the workload isn't taking your career in the way you want it to go and you're looking for more opportunities to do x, y or z than the current firm can offer. Other firms will see someone who's learned the basics, is keen to improve and is still junior enough to learn a new way of doing things/ undo any bad habits.
An added bonus is that they'll also see loyalty – your current firm may have sponsored you through law school and has trained you as best they can. You may have suspected there wouldn't be enough x, y or z on qualification but you've given the benefit of the doubt to the people who've invested their time and money in turning you into the lawyer you are today. My subjective and unscientific impression is that law firms expect staff to stay longer than other professions would, so some loyalty is a good thing.
But what if you're offered a place in the wrong practice area? That depends on how wrong it is. There are plenty of transferable skills you can pick up and complementary expertise might help you stand out from the crowd: think a property litigator switching to property transactional work. Don't leave it too long before moving, though. However if you've set your heart on corporate and are offered claimant personal injury work it's going to be harder to spin the benefits – we like loyalty but we're also keen on precedents. In that example I think it might be better to move on qualification.
Finally, all this assumes that you're in a moderately decent environment free from harassment, bullying and discrimination. If not, you wouldn't be the first person to move on quietly in preference to bringing a claim. Go as soon as you can – you'll be amazed at the difference in both your work and personal life.
Good luck!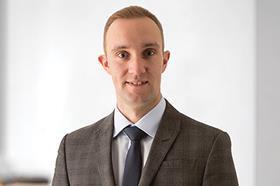 Bryan Scant, chair, Junior Lawyers Division
If you think turning down your firm's offer will lead to the repercussions until you leave, then maybe you should accept it, keep looking, and then tell them you're leaving closer to the actual end of your training contract, which is not uncommon. Alternatively, if you think the firm would understand, turn down the offer and explain that you do not want to mislead them as you are intending to move on in the future.
Some people think it's good to move immediately because you can have a fresh start at an organisation where you start as a qualified solicitor on day one and won't risk being treated as a trainee post qualification. Others would say it's good to get to grips with being qualified in a familiar environment before moving to a completely new one; where you'll have to get used to taking responsibility while getting used to a new IT system, new workplace, etc.
If you do leave on qualification, be prepared to explain at interviews why you left and ensure that you consider all your options before making any decisions. Some firms may wonder why you have left so soon after qualifying but others may not be concerned.
Overall it's about weighing up the pros and cons of your individual circumstances and making a commercial decision about what will suit your personal circumstances best.
The Gazette endeavours to feature as many of your questions as possible but regrets that our careers counsellors are unable to reply personally.
Do you agree with our counsellors? Have your say below.