An 'Independent Review of Legal Services Regulation' is currently under way. It is being undertaken through the Centre for Ethics and Law in University College London's Faculty of Laws, and is led by honorary professor Stephen Mayson, a legal services consultant. It has no government backing, but the general view is that it will be handed over to the government on completion with the hope that its recommendations will be implemented.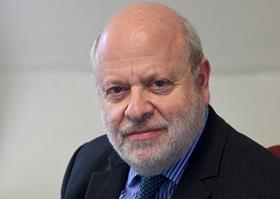 Indeed, its terms of reference explicitly say that it is intended to explore the longer-term and related issues raised by the Competition and Markets Authority (CMA) market study in 2016, and to assist the government in its assessment of the current regulatory framework. It goes on to say that the review is timely in view of Brexit, both because we are taking back control and because we need to maintain our world-leading position in legal services.
There is a problem, however, with these explicit assumptions, which have ramifications for the review. That is because although there may in future be good reasons to review legal services regulation – the growth in the use of legal tech, for instance – there are also bad ones now, specifically related to the CMA study and Brexit, which are the cited reasons.
If we start with the CMA study, it expressly focused on individual consumers and small businesses in areas such as conveyancing, wills and probate, immigration, family and employment law. These are important sectors, estimated by the CMA to have a turnover of around £11bn–£12bn. But they are not the only sectors – the legal sector is worth £25.8bn – and it is dangerous to found a review of all legal services on a report focused only on a specific part.
For instance, the international work undertaken mostly by City firms could not be more important to the economy. It delivers nearly £4bn in net exports and raises the profile of the UK as a leading centre of legal services. It was not covered by the CMA report, and yet the consequences of any review of legal services regulation will also have an impact on this sector.
I will concentrate on just one aspect of the Mayson review to show how its impact might be felt. There is a long section in one of its background papers on whether there should be a shift away from title as a regulatory feature. In other words, if such a shift were to take place, you might not need a title to carry out regulated work. Instead of titles, an activity or individual or entity would be regulated.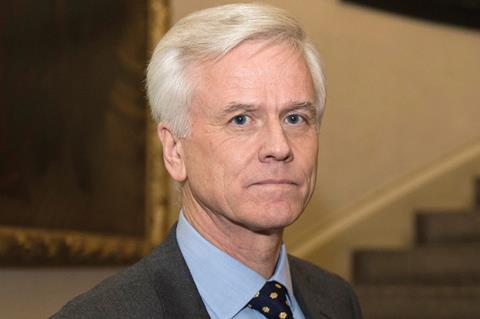 Only three advantages have been found for title-based regulation, and eight disadvantages. Of course, one advantage might be so strong as to outweigh eight disadvantages. But one of the strongest arguments for title-based regulation is not mentioned, I suspect because the CMA report, and its focus on individuals and small businesses, has been used as a basis.
The unmentioned advantage – it is more a necessity than an advantage – is found in the area of opening of international legal services markets, where the use of titles is all-important.
For instance, the opening of European markets is specifically based on a list of lawyers' titles, through which English and Welsh solicitors have been able to provide services liberally across EU borders. Even if you provide a regulated legal activity, you cannot take advantage of the lawyers' directives, if you do not hold one of the listed titles. Although we shall doubtless be shortly leaving the EU, the aim of both legal professions in our jurisdiction is to have this regime continue after Brexit, and so titles will continue to be vital.
As for the rest of the world, and the trade in legal services which takes place through the World Trade Organization, my experience is that this is all based on recognised titles, too, where the host country extends rights to other countries' lawyers who are able to undertake domestically what the host country's lawyers themselves can do, with certain conditions.
To deal with the timing of the review around Brexit, I believe that, far from it being a good time to undertake legal services regulation which could impact on solicitors who undertake international work, now is a time when calm is important. There are multiple threats to our jurisdiction's role as a leading legal services centre. We have become a leader not because of faults in our regulation, but because of its virtues.
When we are simultaneously battling both international doubts regarding our country's direction, and the rise of English language and law courts, and arbitration centres around the world, now is the time for us to be promoting the strengths which others have so far seen in our legal professions, and not confronting those abroad with something new and unfamiliar.
Jonathan Goldsmith is Law Society Council member for EU matters and a former secretary general of the Council of Bars and Law Societies of Europe. All views expressed are personal and do not necessarily reflect the views of the Law Society Council