There is one quality no judge can do without.
Has Mr Justice Peter Smith gone too far this time? The most senior judge in the High Court Chancery division is no stranger to controversy. But his recent behaviour is being investigated by the Judicial Conduct Investigations Office (JCIO).
It all began in July when Sir Peter Smith (pictured below) and his wife spent a week in Florence. Their return flight to London was delayed and the aircraft, operated by a low-cost airline associated with British Airways, took off without any of the passengers' luggage. The Smiths' bags were delivered to their home a few days later.
So far, so banal. But Smith complained to the BA chairman and chief executive Keith Williams. He told Williams he was a judge. And not just any judge: he had been nominated to try a long-running action brought against BA itself. More than 300 claimants are accusing the airline of being part of a cartel involved in fixing the price of air freight services.
After writing to BA, Smith called in the lawyers from the case he was due to try. As he told them, he was not concerned about the delay in delivering his own luggage. He suspected that everyone's bags had been left behind deliberately so that the aircraft could carry a more lucrative cargo. If that turned out to be true, the similarity between his own experience and the claims he was to try might mean that he could no longer hear the case.
BA's lawyers could shed no light on why none of the luggage was on the flight. Instead, they asked the judge to recuse himself – to stand down from the case – because of apparent bias against their client.
Smith was well aware that the parties would have preferred their dispute to be decided by a different judge. He saw no legitimate grounds for BA's recusal application. But to avoid cost, delay and inconvenience to the parties, he agreed to stand aside.
The JCIO cannot second-guess judicial decisions. Its role is to investigate alleged misconduct by judges. Recusal is outside its scope. But what it can certainly examine is 'misusing judicial status for personal gain or advantage'.
From the public judgment Smith delivered on 22 July, he appears to have done nothing wrong. It was certainly his duty to tell the parties that he was in a dispute with BA. The airline's inability to answer his questions had left him unable to say whether his experience was eerily similar to the case before him.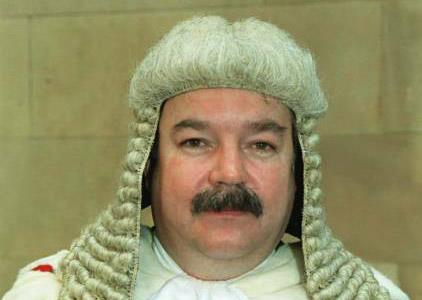 But the written decision is not all we have. Mysteriously, a transcript of what the judge said just before he ruled on 22 July has found its way into the public domain. Smith is recorded as asking BA's counsel, Jon Turner QC, 'what happened to the luggage?' – not just once but again and again and again.
Was that just a robust series of exchanges with a barrister who was well able to stand up for himself? Or was the judge running up costs by ventilating a personal dispute at inordinate length, at one point threatening to order BA's chief executive to appear before him that day? We shall have to wait for the JCIO to decide. But what we do know is that its investigators pay close attention to the precise words judges use in court.
Last month, for example, Judge Greenberg was cleared of misconduct for suggesting that a sex offender had been 'groomed' by a 16-year-old victim. The judge's remarks had been no more than an awkward response to suggestions that the victim had been groomed by the offender. By contrast, Judge Bowers, who retired in June, was reprimanded in 2012 for telling a burglar that it took 'courage' to burgle someone's house.
Smith is an intelligent and experienced judge. But the most serious charge against him is that he lacks the one quality no judge can do without – judgement. His flight home was running two hours late. It had been overbooked: six people were bumped off. Passengers were rushed to the departure gates and then made to wait. In short, it was the sort of chaos we have come to expect from budget airlines at holiday airports.
Is it really likely that a plane-load of luggage would have been deliberately left on the ground in Florence to make room for last-minute commercial cargo, leaving BA to pick up the bill for delivering individual customers' bags around the UK and beyond? Or is it more likely that the pilot was ordered to take off with an empty hold to avoid the knock-on effects of further delay?
Smith was entitled to complain. He was wise to raise his concerns with BA's lawyers. But linking the two disputes in his email to BA's chief executive was a profound misjudgement.