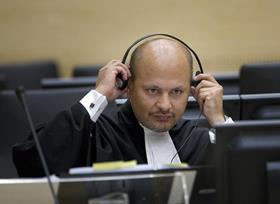 Karim Khan QC is the ideal prosecutor for the International Criminal Court, according to his friend and colleague Professor Kevin Jon Heller. 'He has high-level experience as a prosecutor; he has even higher-level experience as a defence attorney. And, very importantly, he has high-level experience as a victims' representative.'
Heller, a US-trained international lawyer who holds posts at the University of Copenhagen and the Australian National University, says one of the great strengths of the English legal system is that it can produce a prosecutor who thinks like a defence lawyer. Khan was a senior prosecutor at the CPS and is a member of Temple Garden Chambers.
When he was sworn in at the ICC last month, Khan stressed his commitment to article 54 of the court's founding statute. That requires the prosecutor to 'investigate incriminating and exonerating circumstances equally'. We need 'a greater realisation of what is required by the burden of proof and the obligation to prove a case beyond reasonable doubt,' Khan added – suggesting that his predecessors Luis Moreno-Ocampo and Fatou Bensouda had fallen short on this key requirement.
'It is important to be realistic about what the court can achieve. There are many ways to seek to end impunity beyond the ICC'

Karim Khan QC
'I think Karim believes that if you don't investigate exculpatory evidence and you don't fulfil your disclosure obligations to the defence then your convictions are forever tainted,' Heller tells me.
One of the many problems Khan faces is that his predecessor launched too many inquiries. Bensouda spent years on what are called preliminary examinations, the stage before a formal investigation. The day before she stood down last month, she said she had requested judicial authorisation to investigate extrajudicial killings in the Philippines, where president Duterte's security forces are accused of murdering thousands of drug dealers and users.
Shortly after she began examining events in the Philippines, Duterte said his country would be withdrawing from the ICC. Though the court has jurisdiction over crimes committed in the Philippines between 2011 and 2019, obtaining evidence will be challenging.
In March, Bensouda announced she would be investigating what she called the situation in Palestine. The investigation – into whether 'members of the Israeli Defence Forces, Israeli [civilian] authorities, Hamas and Palestinian armed groups' have committed war crimes – relies on the ICC having territorial jurisdiction. That, in turn, depends on whether Palestine is a 'state' for the purposes of the court's statute.
One of the three judges who considered this question concluded that the ICC has no jurisdiction over the areas controlled by Israel under the Oslo accords. The two majority judges, while agreeing that the court had jurisdiction, declined to examine the accords or consider whether Palestine was a state under international law. But that was what they had been asked to decide.
Given the difficulties, it might have been more courteous if Bensouda had let her successor decide whether to proceed with these cases. That, after all, is what she did in the case of Nigeria, where members of Boko Haram are accused of crimes against humanity, and Ukraine, where Russian occupiers are accused of war crimes in Crimea. Last December, Bensouda said she intended to consult her successor on prioritising cases, given 'the limitations of our operational capacity due to thin and overextended resources'. Little surprise that states are reluctant to pay more when there have been just five convictions for core crimes in nearly 20 years.
Khan's mother was brought up as a Christian in Yorkshire. She trained as a nurse and converted to Islam after meeting her husband, a consultant dermatologist who came from what is now Pakistan. The family are Ahmadi Muslims and Khan has spoken of the persecution faced by his community there.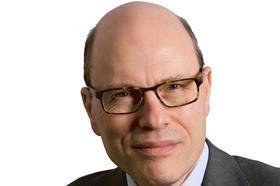 Before becoming ICC prosecutor, Khan was head of a UN team investigating crimes committed by in Iraq by Da'esh/ISIL. His concern for the victims of what he described as 'this most un-Islamic state' suggests he may try to prioritise prosecutions that can make a real difference to those who have survived brutal conflicts.
'It is important to be realistic about what the court can achieve,' Khan said in a recent interview. 'There are many ways to seek to end impunity beyond the ICC.' At his swearing-in, he said he wanted to find common ground with states that had not joined the ICC. Heller reads that as a reference to the US.
Above all, Khan stresses the principle of complementarity – that the ICC should not step in when states can show they are willing to investigate, as the UK did when British troops were accused of war crimes in Iraq.
As a pragmatist, Khan has developed a thick skin: he knows he'll come under fire whatever he does. But if he spends more time in court than his predecessors and less of his time trying to resolve the world's most intractable political conflicts, he might just be able to restore some of the high ideals shared by the ICC's founders.