The current system for funding of private prosecutions is unfair. The Justice Committee concluded as much when we produced our report, Private prosecutions: safeguards last October. And the government agrees with that conclusion in the response we are publishing today, as well as pledging changes to the way that private prosecutions are funded.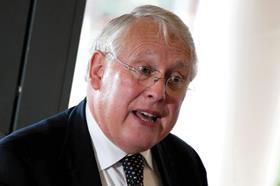 I am delighted that the government has decided to support one of our recommendations and, crucially, has given a commitment to legislate.
Our inquiry into private prosecutions was prompted by the Criminal Cases Review Commission. The Commission wrote to us after it had referred a record number of convictions, all stemming from prosecutions brought by the Post Office, to the courts. We examined how private prosecutions were working in England and Wales. Overall, we concluded that private prosecutions play an important role and that the existing safeguards generally work well.
Private prosecutions are an important part of the justice system's toolkit because at present it is not possible for the CPS and the police to investigate and prosecute every offence, especially when it comes to certain types of economic crime. Nevertheless, our inquiry did receive evidence that the existing safeguards and funding arrangements could be improved.
One of the key themes that arose was that the present arrangements for funding private prosecutions are unfair. At present, a private prosecutor can recover all their costs from central funds even if the defendant is acquitted. By contrast, what an acquitted defendant can recover is capped at legal aid rates. The government's response commits to legislate to ensure that the legal aid cap also applies to private prosecutors – a welcome levelling of the playing field.
We also argued in our report that defendants prosecuted by private prosecutors, if convicted, should not be asked to pay more than if they were prosecuted by the CPS. The CPS only asks for a modest sum and we agreed with the evidence of the Criminal Law Reform Now Network, a group of independent academics, that private prosecutors should not be awarded more costs against a defendant than would be sought by and awarded to the CPS. The government has committed to consult on this proposed reform.
Taken together these changes show that this government is willing to reform the funding arrangements that underpin our legal system and make changes to make them fairer.
The Justice Committee is currently conducting an inquiry into the future of legal aid and it's looking like there are changes to be made here as well.
The Committee has received substantial evidence that identifies serious problems caused by the existing legal aid framework. We are confident that the combination of our inquiry, the Independent Review on Criminal Legal Aid (currently being undertaken by Sir Christopher Bellamy QC) and the work of the APPG on Legal Aid, could lead to significant improvements later in this parliament.
We all recognise that our legal system is an adversarial one, and that it relies upon fair funding arrangements to underpin a proper contest between both sides, whether that be in criminal or civil cases. We need to work on a cross-party basis to identify the reforms needed to make our system fairer and more efficient. The government's response to our report on private prosecutions shows that sensible evidence-based recommendations from cross-party select committees can lead to changes in the law. The next step is for the Committee is to make recommendations on legal aid which repeat the trick and lead to a fairer system in this area as well.
Sir Bob Neill, chair of the Justice Committee