What stopped Lady Hale becoming president of the UK Supreme Court in 2012? If she had succeeded Lord Phillips of Worth Matravers (pictured, right), Hale would have had a good seven years in the top job instead of little more than two. In Enemies of the People?, my book on judicial activism to be published in April, I recall the 'anyone but Brenda' campaign that alighted instead on Lord Neuberger – who was then less than three years into his post as master of the rolls. Why did he volunteer to head a court about which he had so many misgivings?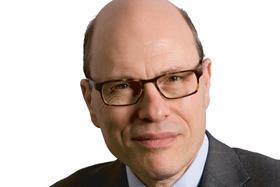 The final volume of Lord Hope's Diaries (Avizandum Publishing, Edinburgh) provides an insider's account of the years 2009-2013, when Hope (left) was deputy president. Neuberger was seen as Phillips's 'obvious successor', Hope confirms, though Hale was also expected to put her name forward. 'But,' Hope told his diary in 2011, 'there would be quite a lot of opposition to her as president just now, which would not be there if she were to succeed me as deputy president'.
And why was that? 'There has been a minor row between her and Nicholas Wilson [their fellow justice] about a remark of his to which she took offence. Another colleague said that, if she is so touchy, it must be doubtful whether she would be a suitable president.'
Hope disagreed, believing Hale would grow into the job. He decided not to apply himself, joining the selection committee instead. The candidates, he discloses, were Neuberger, Hale and Lord Mance.
Neuberger 'was by far the best candidate' in 2012, Hope records. 'He will be a real pleasure to work with. Brenda, on the other hand, seemed to be on the defensive for much of the time. The picture that she presents of the relationship between men and women is not one which most women share. This is a pity, as she is such an excellent lawyer and does so much that is good for the court… Her time will no doubt come, but not now.'
When Hope was nearing retirement age in 2013, Mance applied to succeed him as deputy president. On the selection panel were Neuberger, Hope and three non-lawyers. 'The in-house vote was strongly in favour of Jonathan,' writes Hope, 'probably because Brenda is not easy to deal with, frightens some people and is so relentless in her pursuit of her agenda about women.'
But Mance was unexpectedly reserved and Hale 'outshone him by a very distinct margin'. She was also better known: 'I am world famous,' Hope records her as saying. Mance's consolation prize was to succeed Hale as deputy president in 2017, though he had only eight months left to serve.
Did Hale's gender limit her time as president? 'One of the great merits of the court,' Hope told his diary in 2013, 'is the trust in and respect for each other which we enjoy. There are some tense moments with Brenda, of course, but she is not at all untrustworthy or unreliable. She is just confrontational and sharp when she senses an inefficiency or a gender issue which the rest of us do not understand. Those brief moments take nothing away from the immense contribution which she makes to the work of the court.'
This was not the first time Hope had written about Hale's personality. In his Diaries 1996-2009, he describes her as a 'formidable, vigorous person with a strong agenda of her own'. Hale responded last summer in a lecture at Girton College.
'What', she asked, 'is this "Brenda agenda" and why should voicing it arouse such feelings? It is, quite simply, the belief that women are equal to men and should enjoy the same rights and freedoms that they do; but that women's lives are necessarily sometimes different from men's and the experience of leading those lives is just as valid and important in shaping the law as is the experience of men's lives.'
This was a head-on response. Other judges are privately hurt and angry that Hope should break so many confidences. We believed Lady Arden had previously applied for promotion to the Supreme Court or its predecessor, so it is no surprise to read that she was turned down in 2013. What we did not know is that Professor Andrew Burrows, who joins the court in June, had also applied that year. And we certainly did not know of an incident in 2012 when Neuberger told a former colleague how he planned to rule in a forthcoming case. After this leaked, it looked for a while as if the appeal might have to be reheard – jeopardising Neuberger's prospects of becoming president.
Legal historians will devour Hope's Diaries. So will ornithologists and travel mavens. But his former colleagues are bemused by what they regard as a five-volume misjudgement.