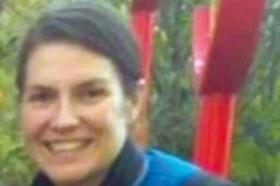 Anne Sacoolas (pictured) is not coming back to face trial. That's what her lawyer Amy Jeffress told me in a BBC interview broadcast last week. It is a message that has not yet got through to the family of Harry Dunn, the 19-year-old who was killed in 2019 when his motorcycle was in collision with a car being driven by Sacoolas on the wrong side of the road. It has not got through to Dominic Raab, the foreign secretary, either.
Jeffress, a partner at Arnold & Porter in Washington DC and a former federal prosecutor, told me that a motorist would not face criminal charges in the US for an accident such as this – unless there was drunk driving, distracted driving, a hit-and-run or excessive speeding. 'These cases are only prosecuted where there is evidence of recklessness that rises to the level of close to intent,' she added.
But this happened in Northamptonshire. Sacoolas drove out of a US military base, turned left onto a country road and, said Jeffress, 'instinctively' drove on the right. The collision came little more than 20 seconds later. After a four-month investigation, prosecutors authorised the police to charge Sacoolas with causing death by dangerous driving.
Long before then, though, the US government had told the Foreign Office that she was entitled to diplomatic immunity. The different approach to fatal motoring accidents in the UK was said by Jeffress to be one of the reasons that the US refused to waive that privilege.
In the end, though, the Foreign Office was to blame. It had agreed in 1995 to designate RAF Croughton as an annexe to the US embassy, allowing senior staff the same privileges as diplomats in London. Because the base is some 60 miles from the embassy and staff would be driving between the two, the UK insisted – and the US agreed – that immunity would not apply to its staff when off duty. But, through an oversight that has since been corrected, their dependants were not covered by that waiver. The High Court confirmed last November that Sacoolas was entitled to immunity at all times – even though her husband would not have been.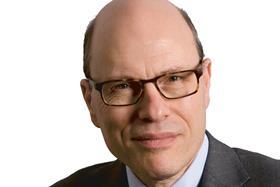 For many of the journalists who reported what Jeffress told me, her most interesting revelation was that Sacoolas would be willing to do community service in the US – the sort of sentence Jeffress thought she would have received in the UK. This reporting disappointed the lawyer's public relations adviser, who thought people might think that Sacoolas regarded unpaid work as in some way equivalent to the loss of a child. Jeffress had said that community service was one of many options, short of returning to the UK, that Sacoolas was suggesting. Others included meeting the family and 'making a contribution in Harry's memory'.
Charlotte Charles, Harry's mother, insisted that a meeting could not take place before Sacoolas had surrendered to justice in the UK. Raab said the US refusal to extradite Sacoolas was a denial of justice. He had raised the issue with Antony Blinken, the US secretary of state.
Jeffress said there were other reasons why her client would not be returning to await trial. She has small children to care for. There had been death threats. She had been the subject of intense media scrutiny – which, though 'painful', did not compare with the loss suffered by Harry's family.
Whatever Sacoolas's personal views on this might be, it seems clear to me that this is not a decision she herself can take – if she wants her husband to keep his job. The one topic that Jeffress had not been willing to discuss was what Sacoolas and her husband did for a living. RAF Croughton is understood to be a major European hub for US military and intelligence communications. Jonathan Sacoolas was described as a member of the US government's 'administrative and technical staff'. Having studied electrical engineering, he could indeed be a computer boffin rather than an intelligence analyst.
Whatever he was doing, he could not carry on doing it in England once his identity was known. The US government brought him and his family home less than three weeks after the accident. It is presumably paying Jeffress's fees. She has unbeatable experience as a national security specialist who served in the US embassy in London as the justice department attaché. But there cannot be many government employees who can afford a lawyer of her seniority. Sacoolas's motor insurance company has instructed a separate lawyer to handle the damages claim currently under way in Virginia.
The truth must surely be that the US government has ordered Sacoolas and her husband never to return. That is their dilemma. Either they do what their country asks of them – or she stands in the dock and they both lose their careers.