Keeley Lengthorn, a partner at Taylor MW, explains why the legal profession should lead the way for women and families who have had miscarriages
Miscarriage is not an illness and should not be allocated as 'sick leave.' The statistics speak for themselves: 1 in 8 pregnancies results in miscarriage, 1 in 90 pregnancies are ectopic and 1 in every 200 births in England is a still birth (death occurring after 24 weeks of pregnancy).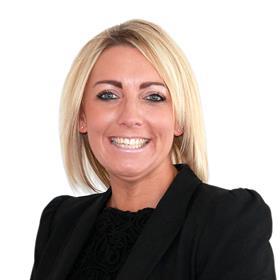 Unfortunately, I am well versed in these statistics, as I've had experience of all three of the above.
In February 2019, I suffered a miscarriage at six and half weeks pregnant. This was at work in my office.
In March 2020, I collapsed in pain after a Zoom team meeting from my office at home. I spoke to 111 at the telephone and was sent to the sexual health clinic.
I had to go in alone as the Covid-19 rules meant my husband could not be with me. I was diagnosed as most probably having an ectopic pregnancy.
I thought it impossible I could be pregnant as I'd had no symptoms, as is often the case with ectopic pregnancies. I was immediately sent to A&E who misdiagnosed me as having a miscarriage as apparently, I was not in enough pain to be having an ectopic.
I was sent home to miscarry and told that the early pregnancy unit would be in contact. The following morning, I called the early pregnancy unit as I was in agony, only to be told they were too busy to see me.
I then attended the early pregnancy unit another 24 hours later, to be told the ectopic pregnancy had ruptured and I was bleeding internally into my pelvis and would likely die within 24 hours without surgery.
Only then was I taken into surgery and had the pregnancy and one of my fallopian tubes removed.
In August 2021, I began IVF treatment. We had one successful embryo which turned into a successful pregnancy. We were thrilled and overwhelmed. My 12 and 20-week scans were fine.
At 22 and a half weeks, however, my waters broke unexpectedly and we were told the awful news that our baby would not survive. On March 3 2022 I gave birth to our son 'George' who was born sleeping and weighed 1 pound. Our hearts and dreams were shattered.
Unfortunately, this is not an unusual sequence of events and since sharing my journey I've found that many parents have endured this same heartache.
After the loss of my babies, work has always been the last thing on my mind. Fortunately, many organisations (including my own firm) are now following the New Zealand pregnancy loss policy model, which offers three days paid bereavement leave to the woman (and her partner) in the event of losing a pregnancy.
This also applies to pregnancies lost through adoption and surrogacies.
The UK's legal position
Since 6 April 2020, employees have the right to take statutory parental bereavement leave on the death of a child under 18 years of age, including stillbirth after 24 weeks of pregnancy.
If stillbirth occurs after 24 weeks of pregnancy, the parents are entitled to the same statutory maternity and paternity leave and pay they would have been entitled to had the stillbirth not occurred.
This, however, does not apply to other forms of pregnancy loss.
There is no legal entitlement to any leave or pay in circumstances where pregnancy loss occurs before 24 weeks.
In those cases, employers have the discretion to offer their staff leave under their compassionate leave policy (if they have one), annual leave or unpaid leave. Depending on the circumstances, the employee may also be signed off sick for medical reasons.
As such, I am calling on all members of the profession to look at their policies and enact a baby loss policy within the workplace. This is an issue which cuts across the profession, from solicitors to barristers' chambers, judges and court staff.
What the policy would involve
Paid leave to workers across the profession who've experienced baby loss at any stage of the pregnancy.
This would also be a bid to destigmatise the experience that thousands of women (and families) go through every day of the year. Everyone's needs will be different. For example, some people may feel they can continue to work as normal, while others may require more support.
Firms should consider adding a pregnancy loss policy as part of their parental leave policy, in a commitment to support all employees through the bereavement and grief of a pregnancy loss and to make reasonable adjustments where necessary. This may then, in turn broaden the general conversation about women's health in the workplace.
Having a formal policy sends a clear message that there's support available. This is particularly important in the first 12 weeks, given this is when many women prefer not to tell their employers or colleagues. This also becomes important if women miscarry in the workplace (as I did with my first pregnancy).
A pregnancy loss policy does not have to come under a heading 'pregnancy loss' and can be incorporated into existing workplace policies such as the parental leave policy, absence policy or bereavement leave policy.
This workplace policy would go some way in supporting families across the profession in dealing with a huge physical and emotional loss.
This is easily done and there are many examples of policies which are readily available.
Keeley Lengthorn is a partner at Taylor Rose MW where she specialises in family and children's law