House of Commons committees have been bashing magic circle law firms. Just over the last month, there have been three separate occasions when different Parliamentary committees have heavily criticised a City law firm. Anything can happen once, but when it happens three times in a month, a reasonable person might detect a trend. The questions are: what is the trend, and where is it leading?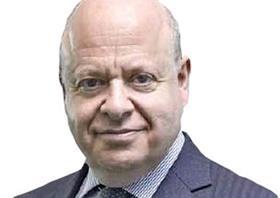 The first occasion involved the House of Commons Women and Equalities Committee investigating the Harvey Weinstein scandal, and in particular the role of Allen & Overy in drawing up a non-disclosure agreement (NDA) to silence a party around potential wrongdoing. Allen & Overy were asked how normal it was that the party was kept all night at the firm while negotiations continued, and in particular whether they were pleased that they had drawn up this particular NDA - had it been good for the firm's reputation?
In a sequel, the SRA gave evidence before the committee to deny that it had a cosy relationship with large City law firms, and to confirm that Allen & Overy was under investigation for the NDA. The SRA's evidence rather undercut its own assertion about cosy relationships, since it admitted that when it had first met Allen & Overy about the NDA, it had not asked to see the document. Not surprisingly, this did not go down well with the committee.
Without prejudging the outcome of the SRA investigation, this type of case may provide another example of an instance where a solicitor's duty to the client is in danger of conflicting with the public interest. The group is growing, with tax avoidance being the most often cited instance.
The second occasion for City law firm bashing took place before the House of Commons Business, Energy and Industrial Strategy (BEIS) Committee. Slaughter and May was in the firing line this time, for not including partners in their statutory gender pay gap reports. Partners are excluded from the regulations, since they are not employees. But it was unlucky for Slaughter and May that Clifford Chance and Linklaters had nevertheless reported on their partners. Slaughters was asked whether it could not have found a way.
The final occasion was last week in a joint report published by the Work and Pensions Committee and the BEIS Committee (again) on the collapse of Carillion. A large amount of money – little short of £2 million - was paid by Carillion to City law firms three days before it was declared insolvent, and one day before the Carillion chair wrote to the government asking for a bail-out.
The firms concerned included American law firms, and the main payments were as follows (although seven law firms were paid altogether): £1.19m to Slaughter and May, £305,549 to Akin Gump, £164,016 to Wilkie Farr & Gallagher, £149,104 to Clifford Chance and £91,165 to Freshfields Bruckhaus Deringer, with lesser amounts to smaller law firms.
Among the report's conclusions is this damaging statement:
'Carillion's directors were supported by an array of illustrious advisory firms. Names such as Slaughter and May … were brandished by the board as a badge of credibility. But the appearance of prominent advisors proves nothing other than the willingness of the board to throw money at a problem and the willingness of advisory firms to accept generous fees.'
The Big Four accountants were particularly targeted for their conduct, and now acknowledge that they might be broken up. Such a fate fortunately does not await the large City law firms, which clearly operate in a more competitive market.
So what are the lessons from the three Parliamentary incidents described above? All three show a lack of trust from MPs in the big firms, with implications that they put their client's instructions above the public interest (Weinstein case), they are not genuinely concerned about gender equality (pay gap for partners), and they accept fees without giving appropriate advice (Carillion).
This is not helped by other stories around lawyers in the past few weeks, such as the continuing media reaction against cases involving soldiers and human rights abuses or the conviction of a Dutch lawyer who worked in Skadden Arp's London office as a result of the Robert Mueller enquiry in the US.
European bars have just released a video promoting the profession's values, partly arising from concern that members of the European Parliament showed lack of understanding of lawyer confidentiality in tax avoidance cases.
I am not sure that a single video will do the job of helping decision-makers either to understand the complexity of our rules and practices, or to rebuild trust. I believe that a steady and continuing explanation of why our profession works in the way it does is the only way to prevent the current flow of mistrust from building into a flood.