Diary of a busy practitioner, juggling work and family somewhere in England. This week: New Year's resolutions.

Traditionally, this is the time of year for both reflection and looking ahead. For assessing and reassessing; looking for new plans, new starts and areas for improvement. What is your 2020 vision? (Sorry, I promise not to say that ever again.)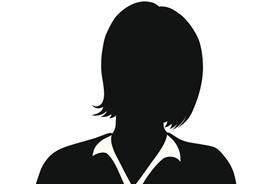 I love a New Year's resolution. I have lists going back years of things I wanted to achieve, ways to improve myself and things to give up. One year, shortly after qualification, at a particularly wild New Year's Eve get-together, I got everyone to write their resolutions down and then swear them on oath before me. There is no 'new term, new pencil case, new start' in September for us adults, it is all about January. Which is a shame, I always think, when there is still a slab of Hotel Chocolat chocolate the size of my head, six bottles of Prosecco and 13 mince pies in the kitchen.
The type of resolution that seems to work, for me, is giving up something small. Over the years these have included sugar in my tea, a burger joint responsible for deforestation, a confectionery maker responsible for aggressively marketing formula milk in developing countries, and - last year - plastic bags.
The type of resolution that doesn't work for me is one that is too big, too hard or too vague. Going for a run three times a week, not shouting at the children, not drinking, preparing all food from scratch, or treating my body as a temple are all things that are going to be forgotten as soon as I am back to work, or make me unhappy if I continue to try, and then make me feel like a failure.
So, building on my anti-perfectionism from last year, I'm going to really think about what makes me happy and do a bit more of it. As we have said before, if you are happy, those around you will be too. It is all about balance and moderation, falling off the wagon occasionally and getting back on. Or, if that particular wagon wasn't working for you, getting on a different one, maybe a slower one or one headed in a slightly different direction.
Having said all this, I do think now is the time for me to try harder. And not because of the New Year but because for another five years, probably, I won't get a chance to have any say on the funding of social care, health care, the criminal justice system, legal aid or libraries, and I can see no evidence of the quality of debate and discussion becoming less polarised. Celebrities - or the people behind them - are running much of the western world, giving a voice to climate change deniers and anti-vaxxers and at times legitimising prejudices and misogyny. Said celebrities know that our concentration span has been reduced to a 30-second video or a 280-character online post, and that news stories only last a day. So, in an imperfect sort of way, in a way that fits in with my life and makes me happy, I am going to try a bit harder. I am going to use the library more and my phone less. I'm going to eat a bit less meat. I'm going to look out for the mental wellbeing of my colleagues. I'm going to do some volunteer work. I'm not going to lower myself to the standards of some of the other litigators I deal with, instead I will continue to be thorough, reasonable, collaborative and empathetic. When we get to the end of this period of history, I want to be able to say I did my bit to get us through it.
Anyway, there is no law to say we have to start on the 1st of January, so I'm off to eat 13 mince pies first.