Could anybody have thought it was a criminal offence in England and Wales for a politician to make a contested claim in an election campaign? Or that making such a claim, if it turned out to be false, would put the politician at risk of life imprisonment?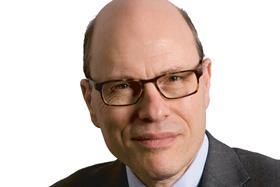 Few lawyers would have imagined that to be the law – except, it seems, District Judge Margot Coleman, a former solicitor. It was she who decided on 29 May that three summonses would be issued against Boris Johnson MP by City of Westminster Magistrates' Court alleging offences of misconduct in public office. The summonses were taken out – with crowdfunding support – by Marcus Ball, an anti-Brexit campaigner.
Misconduct in a public office is a common law offence and so capable of further development by the courts. But its essence is abuse of state power. It criminalises the behaviour of a public official, acting as such, who wilfully neglects to perform an official duty to such a degree as to amount to an abuse of the public's trust.
Johnson's alleged misconduct was to have asserted that the cost to the UK of EU membership was £350m a week when he knew this figure to be false or misleading. The Conservative leadership contender was an MP at the time of the alleged offences in 2016 and 2017; he was also mayor of London for part of 2016.
Applying for judicial review of the district judge's decision, Adrian Darbishire QC told Lady Justice Rafferty and Mr Justice Supperstone on 7 June that the facts relied on by Ball were incapable of establishing the misconduct offence. 'To the extent that the district judge addressed that question and found otherwise,' he said, 'she erred in law.' That, he argued, was because the public debate in which Johnson was said to have misused statistics had not been part of his duties as an MP or mayor.
In response, Ball's counsel Jason Coppel QC said Darbishire was defining the offence too narrowly. Whether Johnson had been acting in the course of his public offices while campaigning for Brexit was a matter to be established by evidence at a future trial.
Coppel's argument relied on a purist approach to judicial review. The district judge had not been acting irrationally, he argued. Far from pointing out any public law errors in her decision, Darbishire was simply trying to get the High Court to rehear arguments that had already been rejected.
This did not impress the High Court. Supperstone reminded Coppel that the claim that Coleman had erred as a matter of law was a conventional public law challenge. There had been no previous case in which the offence of misconduct had been applied to facts such as these. Had the district judge recognised she was extending the law?
Coppel had to admit that Coleman had made no acknowledgement of this. But it was not her job to decide whether an offence had been committed, he said. The threshold for issuing a summons was low.
'Shall we move on to your next point,' Rafferty suggested sweetly. After further argument, the judges announced that they would be quashing the district judge's decision for reasons to be delivered at a later date.
Ultimately, this was a case about free speech. As Johnson's lawyers said in their written submissions – which, perhaps ironically, they refused to show reporters until ordered to do so by the court – there has never been a case in a democracy in which an attempt has been made to prosecute a candidate for false statements about public facts made as part of a political campaign.
'Certainly,' said Darbishire, 'such a prosecution is wholly alien to the common law democracies – where no such law has been passed and such comment has never been considered to be criminal.' He can be forgiven for forgetting the common law offence of seditious libel, abolished less than a decade ago.
'The invocation of the criminal law in this particular context does not threaten responsible political debate,' insisted Coppel. Johnson had not relied on article 10 of the human rights convention, which protects freedom of expression, 'no doubt because article 10 does not protect dishonest statements'.
But, as Supperstone pointed out, Darbishire had no need to rely on article 10. His argument was that Ball's motive was political and the prosecution he had initiated was an abuse of the court process.
The right to bring a private prosecution is a valuable safeguard against an arbitrary refusal to bring criminal charges. But magistrates and district judges have a commensurate responsibility. They must not unleash the criminal law without first deciding whether the elements of an offence have been established. And, as I would expect the High Court to say in its forthcoming judgment, those elements were not established here.
joshua@rozenberg.net