For a print journalist, it is often instructive to scour ancient cuttings and see what became of sector trends and personalities then capturing the zeitgeist. What gathered traction and what – and who – faded away. But so ephemeral is the news business in the digital age, few do this any more. Everybody is under such pressure to crank out copy in resource-starved newsrooms that there is little chance (or inclination, often) to reflect and revisit. Shame.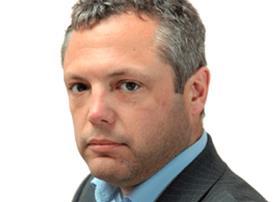 Idling through yellowing Gazettes, I came across a piece from 2012. This reported a prediction of the president of the Law Society that the 180-year-old division between solicitors and barristers would soon 'wither away' as a result of the then young and frisky Legal Services Act. Any distinction would merely end up 'decorative', he suggested.
As I write, on the eve of the bar's annual conference, it is worth recording how much has stayed the same while so much else has changed. There is nothing in this year's conference programme on new working models, for example. Alternative business structures preoccupied the bar's thought leaders for a year or two. Then it seemed to dawn on them that the chambers model was actually working pretty well and barristers, at least, were largely uninterested in becoming buccaneering entrepreneurs. I went to one such session and the panel was almost as numerous as the audience.
The barrister-solicitor divide may continue to perplex the British public, but in the professions it remains wide. We are also reminded of this, inter alia, by the apparent 'whispering' campaign of the bar (and judges trained at the bar) about standards of solicitor-advocacy.
Unchanged too, for better or worse, is the determination of regulators to do something about this – in the absence of any compelling evidence that they should. Of 89 advocacy-related complaints to the SRA over a three-year period from judges and courts, only 3% related to standards of solicitor competence. One a year.
How much of the profession's money was wasted on the doomed Quality Assurance Scheme for Advocates? Are solicitors in danger of being lumbered with another costly solution in search of a problem?