With less than a couple of hours to go until existing civil legal aid contracts expired and new ones came into force, the Legal Aid Agency finally issued an update last Friday to providers frantic with worry that they had not been able to dot the i's and cross the t's on the necessary paperwork that would allow them to continue to provide services the following day.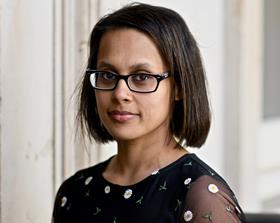 Many in the legal profession have reluctantly come to terms with the reality that justice is not a priority for the government in the way that health or education are. But surely legal aid practitioners - who are just trying to make sure vulnerable people can access justice - deserve better than what they had to go through on Friday?
Earlier in the day, the agency said contracts had not been uploaded for organisations that had not passed the verification process or been assigned account numbers for new offices. However, the agency's late-night update (posted at 10.12pm) stated that it was aware that a 'number' of providers were unable to accept their new contract despite being told they had passed the verification stage.
That 'number' included a housing solicitor who had spent her Friday emailing the agency when she was supposed to be enjoying a holiday with her family.
The agency outlined measures 'to protect service provision' this week. However, what was notably absent from its update was an apology or an explanation for what went wrong.
If 'sorry' is the hardest word, the government should at least have the decency to explain precisely why so many practitioners' Friday nights were ruined.
What better time than tomorrow, when justice minister Lucy Frazer QC MP takes part in a Westminster Hall debate on the government's post-implementation review of its legal aid reforms.