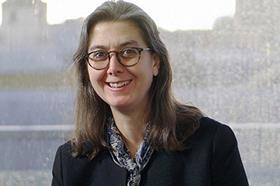 Although you see reports of the increase of women in the legal profession, and hear that more women than men are starting as trainees, the statistics at the top end are still not keeping up with this trend. Having said that, I am proud to be a woman, partner and Head of the Employment Department at Gordon Dadds and am confident that I have achieved this position through a mixture of professional resilience and determined hard work. However, even after over 20 years in the profession, I still have to tell myself that there is no need to refer to this situation as lucky and resist the temptation to credit others, plus above all, not apologise! All of these traits are, I am afraid, attributable much more to women than men.
It is worth taking a step back from time to time to consider the many obstacles big and small that I have overcome over the years to reach where I am today, particularly if it is going to encourage those entering the profession to keep going themselves, even if they do encounter setbacks. Setbacks are inevitable – it is how we learn to deal with those setbacks which will distinguish one lawyer from another. I am a great believer in the fact that it is not necessary to crush everyone in your wake and be an aggressive ball breaker. Being firm but fair and getting to know what makes people tick at whatever level of the organisation is, in my view, the key. Never burn a bridge as that person may come back to bite you – even 10 years later!
I did not start off being a natural lawyer in the sense that I did not come from a long line of High Court Judges – I was the first in my family to forge this path. I studied history at Bristol University and made a late decision to do the conversion course and unfortunately missed the boat to get into the College of Law. I made a late application to Ealing College but since I had not heard anything I took the decision after I had left Bristol University that I might have to go down another career path. I had a brief spell as a parliamentary researcher but I think that my Maggie Thatcher style workaholic boss probably put me off for life. My six weeks there seemed more like six years, and fortunately during this period I found out that I had managed to get a place on the conversion course.
This prompted me to start applying for training contracts. Training contracts were not quite as difficult to come by as nowadays, but the real gold dust lay in trying to find a training contract where you were sponsored through two years of Law School with fees for the courses, plus some maintenance. I always knew that the Magic Circle was not my thing and nor did I think I had sufficient qualifications to get there, but I saw no reason why I should not try for the Silver Circle. I did my research and my first choice was Taylor Joynson Garrett (TJG). It seemed to suit my personality and I was convinced that this was the place where I was going to work. Unfortunately they did not see it the same way as I did. On paper I was not nearly as impressive as some of the other candidates as I did not have a first degree and was therefore rejected. I had no knowledge of the law at this stage and despite being assured otherwise I could not help but think that this might have stood against me. Even though a couple of smaller firms were interested, I had set my sights on this firm. I was convinced that some of the high flyers had probably received 10 offers and so would have to turn some down, so I decided to be bold. I picked up the phone to HR, revealed who I was and indicated how much I wanted to come to work for TJG. The HR person kindly told me that they were waiting for rejections or acceptances of places and they would get back to me. I phoned every few days, trying to be careful not to overdo it, and eventually my reward came – the offer of a training contract plus fees and maintenance paid for Law School.
I started TJG having passed all my exams first time round. TJG eventually become Taylor Wessing and I ended up staying there for 15 years. During that time I had children, came back from each maternity leave with different levels of flexible working and tried my best to pick up my practice where I left off. During that time, I watched a male contemporary of mine overtake me and become a partner within the same Department (Employment). Eventually when I had completed my family I decided that the time had come to return to work and go for partnership. At least that was my plan. I had a great deal of popularity with the clients in the department as well as my fellow colleagues, but unfortunately it was not enough – the partners did not think that I would be interested in partnership and expressed surprise at my ambitions, so I decided it was time to leave. I think this situation could be one of the dangers of staying on in the firm where one does one's training contract.
Deciding it was time to go was all very well but I had not drafted a CV and was terrified that all I could put on it was my training contract and a working life solely at Taylor Wessing. I did want partnership but I did not want to go somewhere "with a view" so that I would have to kill myself to get partnership with no guarantees at the end of it. It would be like starting again. So on approaching a head hunter I gave them a seemingly impossible brief. I was a senior associate who allegedly did not have clients of her own (since they were owned by the partners) but who wanted immediate partnership. I went for a number of speculative interviews with a few decent well known law firms to discover I could be a senior associate with a prospect but little else. I kept persisting and eventually got an interview with Davenport Lyons. They grilled me with questions and part of the interview was conducted in French since I had foolishly said I had a good working knowledge. The upshot of it was that I was offered salaried partnership there and remained working very successfully in the employment department until the firm itself went into administration and was bought out by Gordon Dadds.
I now have a successful following of well-known names. Many of the companies for whom I work for are those I have worked with for a large part of my career. I still have a company that I advise now whose Managing Director I assisted in advising when I was first a trainee. I am a great believer in the fact that no contact or client is too small, since one day they may grow into either a significant entity or individual, or at the very least a steady stream of work. Everyone always talks about getting to know your client but this is absolutely vital – not only should you get to the heart of their business and understand what makes that tick, but you should familiarise yourself with what really matters to that person both personally and professionally. Once you have got into that kind of personal relationship with someone it is very difficult for them to walk away, even if you make the odd mistake here and there – it will be forgiven.
The same goes for management in my view. If you gain a true understanding of those with whom you work, only then can you get them to realise their potential and to respect you as their manager despite constructive criticism. It is essential to strike the balance between friendliness and distance – too close and the respect goes – too distant and you lose control. Worrying about being popular is never going to work – I discovered that early on. I kept apologising if I thought I had done something wrong which only resulted in those above me taking the view that I must have done something wrong and I should not be taken seriously. Needless to say, I don't do this anymore.
I am convinced that being a mother and getting used to setbacks in everyday life does more to prepare you for management than high flying academic results and friends in high places. If you have spent half the night awake with a crying baby, fallen on paving slabs, ripped your tights, and then had to go into work to calmly give a presentation to 75 clients and deal with a tough performance management issue amongst your own staff whilst constantly advising your clients throughout the day without a ruffle, then you know you can cope with most situations in the workplace.
Laura Livingstone is a partner and head of employment at Gordon Dadds