The criminal bar will die out within 10 years if the present rate of attrition continues.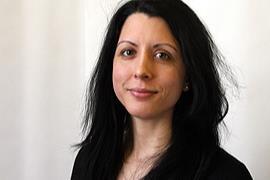 Criminal Bar Association figures show that 22% of juniors and 46% of QCs have left during the last five years. They have fled to join law firms, the Crown Prosecution Service and other bodies; switched to better paid areas of law; or quit the bar altogether.
Sir Christopher Bellamy's recent report into the future of criminal legal aid makes clear that the criminal bar's heart is being ripped out by this exodus. 'A significant fall' is concentrated in those of eight to 22 years' call. The reason for the departures is no mystery: the criminal bar has not seen any rise in fees for almost a quarter of a century.
Moreover, the way barristers are paid makes things worse. Rarely a day goes by without at least one criminal barrister tweeting to bemoan the lack of payment for a trial they have prepared, only for it to be adjourned to a date they cannot do – and for which they consequently earn nothing.
Mark George QC, head of Garden Court Chambers, tweeted that 5,484 trials were stood out between March and June, meaning that in 5,484 cases barristers for both sides prepared for trials that did not go ahead.
The decline of the criminal bar may initially cause some law firms to lick their lips, but as the Law Society and the review make plain, the solicitors' profession is also in poor shape. Twenty-five years of stagnant fees and cuts have resulted in a similar mass exodus.
In September the Law Society released figures revealing that there were 1,080 firms with criminal legal aid contracts – 306 fewer than five years ago. President I. Stephanie Boyce warned that if the trend continues, in 15 years time there may not be enough providers to represent those accused of serious crimes.
Law Society data also revealed that the ageing criminal defence profession is failing to attract young lawyers, and that in some areas there are no duty solicitors at all.
In December 2018, longstanding concerns about the lack of funding for criminal legal aid prompted the then lord chancellor, David Gauke, to commission the Criminal Legal Aid Review.
In his report, published three years later, Sir Christopher recommended that funding for criminal legal aid should be increased overall for solicitors and barristers by at least £135m a year, a rise of 15%.
The sum, he said, was the 'minimum necessary as the first step in nursing the system of criminal legal aid back to health after years of neglect'. And he added that there is 'no scope for further delay' in making the uplift.
Yet Dominic Raab, the justice secretary and lord chancellor, appears in no hurry to put his hand in his pocket. Raab tweeted to say that the government will not respond to the review until the end of March. After that there will be a 12-week consultation, followed by the government's final proposals and then the time taken to pass the necessary legislation. That could result in another year elapsing before any fee increase.
Though he did not go into detail, Bellamy suggested that around £100m should go towards solicitors' fees. But the remaining £35m is unlikely to satisfy an increasingly militant bar.
'The government has continued to show that it neither understands nor values the work of criminal defence lawyers. And the profession should not expect that to change any time soon'
If the government does not increase lawyers' fees by 15% in line with Bellamy's recommendations immediately – before any further consultation – it is likely to face strike action. And given the lack of unity in the larger solicitors' branch of the profession, that is likely – as it has in the past – to be left to the smaller bar.
It is hard to predict what direct action would achieve. In 2013, ministers only backed away from plans to introduce price-competitive tendering and cut the number of firms from 1,600 to 400 after striking a deal with the Law Society in the face of protests from the profession. But there were more than enough firms willing to make unsustainably low bids for work – a move many feared would lower the quality of criminal defence.
The government has continued to show that it neither understands nor values the work of criminal defence lawyers . And the profession should not expect that to change any time soon – lawyers, for the most part, have failed to win the hearts and minds of the public, politicians or press.
The justice secretary will shed no tears over the decline in criminal barristers. Covid-19, meanwhile, could even give Raab a handy hook on which to peg a shake-up of the criminal defence profession. Giving evidence to MPs in November, he hinted that he was keen to see a 'wider pool of advocates making their way through the courts'. That appeared to be a clear indication that he wants to see more solicitor-advocates and legal executives doing the job that has predominantly been done by barristers.
The government has also signalled its intention to increase the number of criminal cases that are dealt with administratively, without any lawyers.
Although publicly funded, the criminal legal aid bar is not viewed by the public in the same way as, for example, NHS doctors and nurses. The challenge is to press its case to ensure that in 10 years' time there remains a strong, independent, criminal bar.