Last week I went on an epic 24-hour crime spree. No, not the kind that ended up with me in a police station calling a duty solicitor at 3am (though, that gives me an idea for an article) but one where I helped the London Criminal Courts Solicitors' Association celebrate its 70th anniversary before trekking up to Birmingham for the Criminal Law Solicitors' Association's annual conference.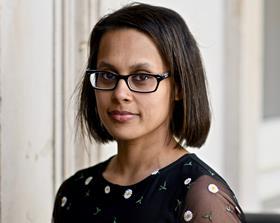 Seeing familiar faces and meeting new ones, it's obvious everyone's knackered and fed up with trying to convince the public that the criminal justice system matters. Yes, the law is broken, but it doesn't feel like it will be fixed anytime soon. That's why, for all you criminal law specialists out there, it's important to know that while it doesn't feel like the government cares, there are some rather senior judges who do.
Let's start with Sir Brian Leveson, president of the Queen's Bench Division and head of criminal justice, who is acutely aware that criminal defence practitioners get few thanks for the work they do, telling the LCCSA birthday bash that defence solicitors will 'rarely be applauded' by the public, 'who don't always understand that it's not about "getting the guilty off", but that you are an essential check and balance within a large uncompromising machine'.
Sir Brian points out that many miscarriages of justice over the last 40 years 'have been righted through the hard work of solicitors'.
He continues: 'You attend police stations 24 hours per day, 365 days per year dealing with people in crisis, dealing with their mental health and housing issues and the consequent effects on their families. Of all the tasks fulfilled by solicitors, your readiness to attend police stations at all hours, helping people in huge stress, determining the correct legal advice at a pressured time when people who may be upset, ill and visibly silent, is something whose value cannot be overestimated. It is an unglamorous part of the work of a lawyer but provides a vital check, ensuring that hard-pressed police officers conduct the investigation in a fair and timely manner and that the legal process is properly followed.
'There is a mantra I repeat to colleagues in the criminal justice system - listen to the defence practitioners. I am reminded that, of all those working in the criminal justice system, only solicitors engage from the start to final conclusion, from arrest to Court of Appeal. You deal with all other parties in the system, from police and CPS through to probation and the prison service. This range of access and interaction provides you as solicitors with a somewhat unique global view of the system - that experience is something to be tapped.'
A few hours later, Lady Justice Macur, senior presiding judge for England and Wales, told the CLSA conference that she wants practitioners to know they are valued. 'You are all colossal cogs in the system. You are cooperative, collaborative, conspicuously motivated by public service.' Macur asked solicitors to remind themselves what inspired them to become a criminal practitioner in the first place (To Kill a Mockingbird?) before ending her speech on a hopeful note: 'Your commitment to the criminal justice system gives me the best hope that it will survive, that it will become properly complete once again, and will go forward from strength to strength.'
Neither judge promise things will get easier (in fact, Sir Brian highlighted the worrying consequences of the Law Society's statistics that suggest duty solicitors could become extinct). But when morale is at an all-time low, it's nice to be reminded that you're valued.