Last month a case involving a relatively minor accident on a London road was picked up by the national press, prompting shock and outrage among the general public. 'Cyclist forced to pay up to £100,000 to yoga teacher he mowed down when SHE stepped into road while on her phone', read a Sun headline. 'Cyclist who hit "phone zombie" faces £100,000 bill,' reported The Times.
In Brushett v Hazeldean the judge decided that pedestrian and cyclist were equally to blame for the accident. The pedestrian had stepped out without paying attention; while the cyclist should have slowed down because pedestrians were crossing in the road ahead of him, though he did use his horn. The judge awarded the claimant £8,324 for injuries including a facial scar, with the sum reduced by 50% for contributory negligence. Cyclist Robert Hazeldean (pictured) was also injured in the collision, but did not claim.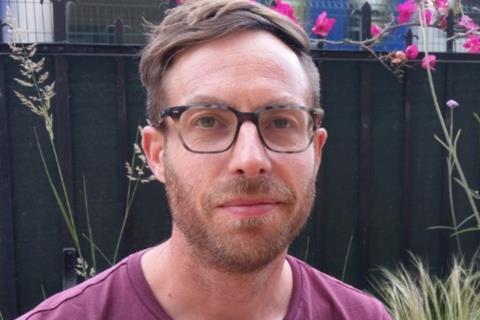 Public reaction focused not on the £4,162 awarded to the claimant, but the phenomenal £96,000 in legal costs sought by her lawyers.
With the defendant uninsured and facing potential bankruptcy over the legal bill, a crowdfunding initiative set up by a friend had raised around £50,000 at the time of writing. That is a mark of the widespread sympathy with which the public viewed the cyclist's predicament, and the sense that to be faced with such a sum in legal fees was grossly unfair.
But the headlines do not tell the whole story. The claimant's lawyers may be seeking £96,000 in costs, but that does not mean they will get it (or even that they realistically expect to do so). True, the amount of time the claimant lawyers had to spend on the case, despite its low value, will have been increased because the cyclist was originally unrepresented and witnesses gave differing accounts. But this does not obscure the stark disconnect between the damages awarded and the amount sought in fees, which is more than 20 times as much.
If we were in any doubt about how the proportionality rule might play out in this case, we only need look at the High Court's latest judgment involving the rule. This was handed down last month in Malmsten v Bohinc [2019] EWHC 1386 (Ch), a dispute between shareholders. Ms Bohinc succeeded in her fairly straightforward application to enable her to hold a shareholder meeting without Malmsten; the litigation lasted three weeks and was resolved in a 30-minute hearing before a recorder. The £75,000 gross costs sought by her lawyers were reduced to £47,000 by Master Whalan, who recognised that the defendant's uncooperative conduct had increased the claimant's costs.
Litigators get a bad reputation for charging huge fees but then do not get to pocket them. It feels like a 'lose-lose' for the profession
But in the High Court last month, Mr Justice Marcus Smith slashed these costs to £15,000 plus VAT. 'At the end of the day, the application of the proportionality criterion is intended not as a test for ensuring that the costs are indeed reasonable or even necessary, but as a separate and self-standing control,' he said.
Returning to Brushett, it seems highly unlikely that the claimant lawyers' £96,000 bill would trot through detailed assessment unscathed. Knowing how much it would be reduced to is, of course, akin to donning a blindfold and playing pin the tail on the donkey. But I find it hard to image that pin landing anywhere above £15,000, which would still be more than three times the damages award.
Given the tough line being taken by judges, disproportionate costs are becoming a thing of the past. But unfortunately the proportionality rule does nothing to stop negative headlines about excessive legal fees, and the impact this has on the public's perception of 'greedy' lawyers. Reports will still focus on the amounts being sought in costs, even if they will later be slashed. Litigators get a bad reputation for charging huge fees but then do not get to pocket them. It feels like a 'lose-lose' for the profession.
How will these low-value personal injury claims between cyclists and pedestrians be dealt with in future? The Civil Liability Act will raise the personal injury small claims limit to £5,000 next year, stripping away recoverable legal costs for a vast number of cases. But claims involving vulnerable road users such as cyclists and pedestrians will be exempted, which could encourage claimant lawyers to focus more on this particular field. We could see more of these claims.
Following the publicity surrounding this case, there has already been an increase in enquiries about bike insurance. British Cycling, which has more than 157,000 members and which offers insurance as a membership benefit, says it has seen a 'substantial rise' in people taking out membership and asking about insurance cover. But many people hurriedly buying bike insurance from various sources may not realise that they are already covered on their home insurance policy.
The message has certainly got through to litigators that towering costs which significantly exceed the level of damages will no longer be tolerated by the courts. But from the rate at which cyclists seem to be flocking to insurance, it seems the general public has yet to be convinced.
Rachel Rothwell is editor of the Gazette sister magazine Litigation Funding, the essential guide to finance and costs. For subscription details, tel: 020 7841 5523

Rachel Rothwell is a Gazette columnist and editor of Litigation Funding magazine