As if we need any more evidence of the troubles facing the personal injury sector, earlier this month the Gazette reported that Bloomsbury, London firm Seth Lovis – which had a sizeable PI practice – had ceased trading. The firm had assets of £16.9m, but some £9.4m of this was made up of sums owed by debtors; while the firm owed creditors £18.9m. It seems it ran out of cash.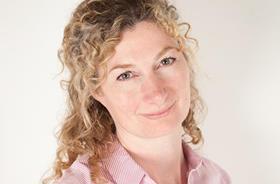 PI firms need deep pockets to support the cost of running their caseloads – and that is nothing new. But right now the needle on the pressure gauge is being forced into the red zone by a dangerous combination of factors: banks do not want to lend to PI firms; cases are taking longer to get through the courts; court fees have gone up; and in many cases, defendants are holding off on settlements until the new discount rate is set this summer. All this, of course, against the backdrop of the April 2013 Jackson (pictured below) reforms, which saw an end to recoverability of success fees and after-the-event insurance premiums.
As PI firms struggle to keep themselves in business, they have had to adjust. But an uncomfortable question is whether this has affected the results that they can achieve for their clients. Last month worrying evidence emerged of a significant drop in damages levels since the Legal Aid, Sentencing and Punishment of Offenders Act reforms were introduced.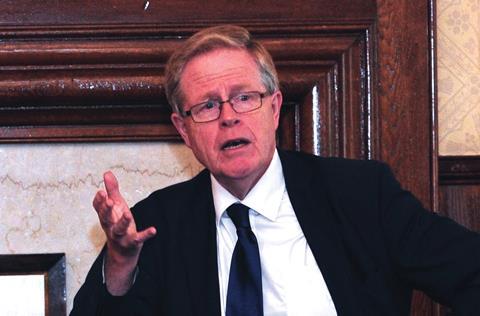 An empirical analysis of the impact of LASPO by professors Paul Fenn of Nottingham University Business School and Neil Rickman from the University of Surrey found that since the 2013 reforms, recovered damages have dropped by a shocking 22% in clinical negligence claims worth up to £250,000; and by 17% in PI claims worth more than £25,000. This is before any success fee has been deducted from damages.
The drop is all the more alarming considering that it has occurred despite the 10% uplift on damages introduced via the Court of Appeal in Simmons & Castle [2012] EWCA Civ 1288.
The professors' report was published as part of the Ministry of Justice's February review of LASPO Part II. It is based on solid data: for clinical negligence, the authors had access to a defendant database of 14,248 settled claims; and for PI, it used a dataset provided by defendant firm Taylor Rose TTKW, spanning a range of PI categories over a number of years.
Somewhat surprisingly, the MoJ rather glosses over Fenn and Rickman's discovery in relation to the drop in damages. It focuses instead on their findings that costs in these PI and clinical negligence claims have reduced by 8-10%, early settlement has improved by around 9% and the number of claims has gone down. The MoJ therefore concludes that its reforms have met their objectives. But if claimants are no longer receiving full compensation to meet their future needs, can this really be regarded as success?
As to what may lie behind the fall in damages levels, there could clearly be a combination of factors. Costs reforms have prompted non-specialist firms to venture into clinical negligence, where many will have failed to obtain the same levels of compensation achieved by more experienced firms.
Across personal injury more broadly, income is now lower post-Jackson and cases will sometimes be handled by less experienced fee-earners. It is also possible that the relatively 'expensive' extra work traditionally done towards the end of a case, in pushing and persuading defendants for that little bit more, may have become a casualty of the reforms.
Perhaps more worrying is the fact that many PI firms are currently on the brink of a cashflow crisis and defendants will be only too aware of that. Holding out for a better offer for the client will also mean delaying the firm's own payday.
Elsewhere in its LASPO Part II review, the MoJ briefly examines the effect the reforms may have had on the strength of case that law firms will now take on. Claimant lawyers suggested that whereas previously lawyers would look for prospects of success of 40-50% before taking on a claim under a conditional fee agreement, experienced firms were now looking for higher prospects. The MoJ sees this as a positive, as it 'suggests that law firms are taking a greater interest in the merits of a case and the risks associated with providing legal representation on a CFA, which may filter out less meritorious cases from being pursued'.
The bad news, however, is that 'there was a view that other, perhaps less established, firms have filled the gap for cases which more experienced firms may have taken prior to LASPO, suggesting that some weaker cases are still being pursued'. The MoJ said this view was supported by the fact that the data suggested only a slight drop in claims.
Meanwhile, it seems that the LASPO reforms have had a particularly negative effect on PI barristers. One barrister told the review that they would now only agree to work under a CFA if they judged a claim to have prospects of 70%, compared to 50% before the LASPO reforms. Other barristers reported that they now preferred to work for defendants rather than claimants, as they rarely received any share of a CFA success fee.
Rachel Rothwell is editor of Gazette sister magazine Litigation Funding, the essential guide to finance and costs. For subscription details, tel: 020 7841 5523