What might encourage Michael Gove to live up to his rhetoric on justice?
We should take the lord chancellor up on the spirit of his June speech on the rule of law.
The detail was a bit thin and could (with only mild exaggeration) be summarised as more court sales, cuts, IT and pro bono. However, the broad sweep was more encouraging: we need 'to deliver faster and fairer justice to all our citizens'; 'there are two nations in our justice system at the moment'; and 'legal aid is a vital element in any fair justice system'. International experience may assist with an adequate response.
Michael Gove placed the issue of legal aid within the wider context of the rule of law. Let us allow him that. Locked as the provision is in a dispute on acceptable levels of legal aid payment, this broader approach is surely right. Our dialogue with the minister should be similarly wide. Gove is an intellectual; he likes research and is said to be particularly interested in international comparisons.
He will be interested, therefore, in the work of the World Justice Project, an initiative of former American Bar Association president William H Neukom. This publishes a rule of law index measuring countries against a range of measures, including access to justice, transparency, accountability and promotion of the rule of law. It is multidisciplinary and strives carefully for neutrality.
In the 2015 overall index, the UK is not even in the top 10: we are 12th out of 102. Ahead of us are the countries of Scandinavia (Denmark is number one); Australia and New Zealand; Austria, Germany and the Netherlands; Singapore; and South Korea. We might take heart that our score is more than double the country at the bottom but that is Venezuela and, overall, our standing is not good enough for a country which adheres to the liberal views and strong commitment to the rule of law so eloquently extolled by Gove.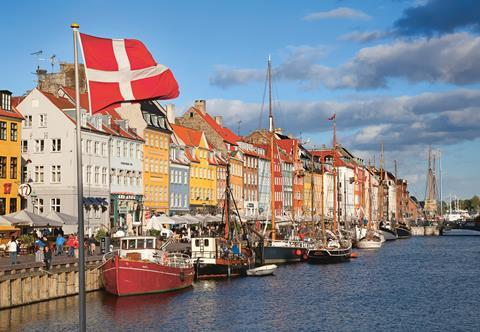 He will be particularly concerned that the brave words in his speech are somewhat undermined by the project's more detailed rating of the UK as 13th in the effectiveness, efficiency and fairness of its civil justice system. Pardon me for a bit of politically unacceptable chauvinism, but I worry for my country when a credible authority can place the quality of its civil justice system as lower than that of Estonia and Hong Kong.
Gove's officials, if called upon, could no doubt raise methodological issues about the World Justice Project's approach. But this is a project originating from a non-political source in the US, with no particularly British focus, and desperately concerned not to be vulnerable to just such an attack. Its approach looks rigorous. The least we can say without contradiction is that the country of Magna Carta and Runnymede has lost the global lead on the rule of law that it could credibly assert in 1215.
What might encourage Gove to live up to his rhetoric? He would, no doubt, be surprised if we did not argue for reinstatement of cuts that have gone too far in relation to courts and legal aid. And we should (readers will have their own views on the likelihood of success). However, we need also to open a wider discussion about the level of access to civil justice as a whole.
This is something where experience elsewhere suggests that we might make some progress. Some states in the US and provinces in Canada have adopted access to justice commissions to research, coordinate and stimulate provision. The most successful, like that for federal Canada, have brought together high-level stakeholders in the justice system under the leadership of a senior judge.
The resulting prestigious membership has encouraged a comprehensive and balanced assessment of the state of access to justice with a broader and more independent focus than is possible from a government ministry. In Canada, this task was led by a committee under Supreme Court Justice Turnbull.
His report (Access to Civil & Family Justice: A Roadmap for Change) analysed gaps in provision, proposed principles for change and set out a nine-point programme to address them. Some, but not all, of these were addressed to government. Some were challenges to existing providers of service. Specific issues have subsequently been taken up by smaller groups. No less than the chief justice of Canada, Beverley McLachlin, currently leads the follow-up.
Gove's commitment to a 'one nation' justice policy is to be welcomed. The creation of an English (or, still more exciting, a UK) access to justice committee under the chairmanship of a Supreme Court judge would be a way of putting some clothes on his perception of a need for a holistic response.
You never know – it might even assist us in getting to an acceptable place in the international civil justice league tables.
Roger Smith is visiting professor at London South Bank University and former director of human rights group Justice