These are often difficult times for the Solicitors Regulation Authority. It is implementing a whole new solicitor qualification; it is under renewed pressure from competition watchdogs to improve access to justice; and it has this year grappled with a new and often faulty system for practising certificate renewal. It has, like the rest of us, had to deal with the fallout from an overnight move to remote working. Indemnity insurance costs are rising, and the pressures on the compensation fund are acute.
Perhaps most challenging is the fact that it may need to reassess its entire approach to enforcement policy following the Ryan Beckwith court judgment, as well as absorb the scathing criticism of the £350,000 costs of bringing the prosecution.
Were any of these issues discussed at the 8 December SRA board meeting? Two weeks on, as I write, we simply don't know. No board papers have been published and the usual 'reflections' post-meeting blog from chair Anna Bradley has yet to appear. In short, this is a closed, unaccountable shop.
It is almost three years since the SRA took the decision to hold meetings in private, and exclude the press and public (in reality, the only attendees were a handful of reporters). At the time, it was pledged that board papers would be sent in advance, with the press able to ask questions of the chief executive, chair and selected directors following each meeting.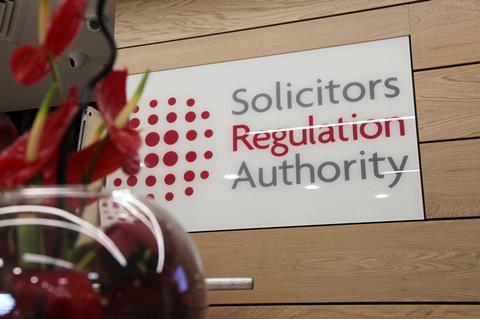 Eventually, this arrangement was also scrapped. Now there would be a blog from the chair written in the immediate aftermath of each meeting, reflecting on what was discussed and what the implications might be. You can judge for yourselves here, but these blogs were in reality little more than sanitised and pre-prepared pieces offering precious little insight.
Board papers were published but within no set timescale. Last month the SRA did not even mention it had published these documents, and left it to journalists to go hunting around for information. In December, at the time of writing, even this meagre effort has yet to be made.
All the while, the oversight regulator the Legal Services Board says nothing in public about this lack of transparency - although given the LSB itself meets in private, this is perhaps not a surprise.
The irony, not lost on solicitors, is that this is at a time when the SRA preaches to firms about the merits of transparency. In the past two years the SRA itself has made new rules forcing firms to publish information and display its digital logo. In its guidance on these requirements, the SRA states: 'We encourage you to provide additional information where that would help consumers understand the services you offer and the costs of your services. Being clear about this will help to avoid misunderstandings.'
We couldn't agree more.
* POSTSCRIPT: The 8 December board papers were made public shortly after this blog was published.
This article is now closed for comment.


Deputy News Editor