The COVID-19 pandemic has had a devastating impact on the whole country. Tragically, almost 140,000 people have lost their lives, and millions more have lost their livelihoods. In April 2021, 2.6 million people were seeking either Jobseeker's Allowance or universal credit compared to just 1.4 million a year before. The Money Advice and Pensions Service has predicted that the number of individuals in need of debt advice across the UK will jump from 5 million people to 8 million by the end of 2021, a 60% increase. The situation is only likely to get worse in the months ahead as covid-support measures such as furlough, the moratorium on evictions and the £20 a week Universal Credit uplift all come to an end.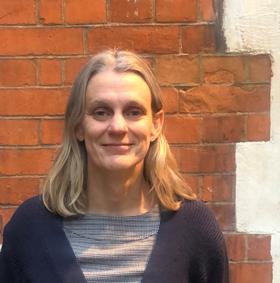 Day in, day out, the social welfare legal advice sector has been at the forefront of supporting people whose lives have been turned upside down by the pandemic, but the sector itself is at a cliff edge due to a perfect storm of three key factors: firstly, reduced income both from the lack of legal aid clients this year and reductions in grant and public sector funding; secondly, massively increased demand particularly in areas not funded though legal aid such as welfare rights, debt, and employment law; and finally, coping with the costs of rapidly adapting services to a virtual world so that people could be reached during lockdown.
The Community Justice Fund (CJF), a joint initiative between Advice UK, Law Centres Network and Citizens Advice and a group of independent funders, was established to provide the sector with emergency support to overcome the harshest impact of the pandemic. In our first year, we were able to distribute over £11.5mn worth of funding (£5mn of which came from the MoJ) to almost 180 specialist social welfare legal advice organisations who collectively assisted close to half a million people across the whole country.
Whilst it might be obvious how this helped some of the most vulnerable in society - whether it is the recently unemployed facing severe debt and financial distress, tenants being made homeless, the elderly requiring social care support, or families being torn apart by domestic abuse - what is often less clear is the economic benefit such support provides to the general taxpayer. In fact, to some it is seen purely as a cost to the exchequer.
In the run-up to this year's decisive three year Spending Review, we commissioned independent financial modelling by Pragmatix Advisory working with the Centre for Economic and Business Research to evaluate the economic costs and benefits of providing free specialist legal advice to the most vulnerable in society.
They found that when people seek out free legal advice, they are already at a point in their lives where things cannot continue as they are. Whatever happens to them past this point incurs a cost to government. From a macroeconomic standpoint, the key question is whether the net cost to government is higher with, or without, the funding for free legal advice.
Their report, 'Defending the public purse: The economic value of the free legal advice sector', could not have been clearer in its conclusion. It showed that the cost to the Treasury per person experiencing a legal problem was £14,000 if specialist legal advice was not available but just £6,000 per person when specialist legal advice was available, a net saving to the taxpayer of £8,000 for every client in receipt of free advice. In total, they calculated that the CJF had already saved the taxpayer £4bn by providing free legal advice to half a million of the most vulnerable in society.
This is the message we have been taking to government as it prepares to unveil its Spending Review later this week. We have been grateful for the financial support we have secured so far from the MoJ, but what is critical now is securing a commitment from central government of multi-year support in mainstream departmental budgets to create a sustainable social welfare legal advice sector fit for the future. Our proposal to the Treasury has been for a modest additional investment of £10 million per year to meet the increased demand we face. With such public funding we will be able to leverage in private funds many times over, and support millions of people retain their homes, maximise their income and improve their employability.
The Chancellor has spent much of the weekend explaining how he will focus his efforts on the less well-off to help the country level-up. By properly supporting the free legal advice sector, he has a unique opportunity to help the most vulnerable in society and save the taxpayer money at the same time. If he fails to grasp it, economic and social costs will continue to spiral upwards impacting on an inclusive recovery and the chance to build back better post-Covid.
The Chancellor has a choice of which route to take. We have been clear which we favour, but has the Chancellor been listening? I guess we will find out on Wednesday.
Clare Carter, Director, Community Justice Fund