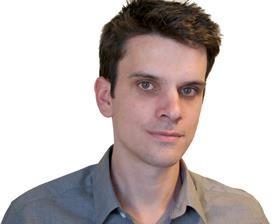 It's easy to see what Inga Beale meant when she said omitting equity partners from gender pay gap reporting was akin to providing a 'carve-out' for a mostly-male and very highly-paid group.
She's certainly been proven right.
In the weeks since the chief executive of Lloyds of London made her feelings known, the country's top accountancy firms – who all adopt the partnership model – published updated figures.
The results are stark. PwC's mean gap rocketed from 13.7% without partners to 43.8% with partners. Deloitte's rose from 18.2% to 43.2%, EY's from 19.7% to 38.1%, and KPMG's from 22% to 42%.
It's hardly a surprise then that law firms, untiil now, have not been keen to follow suit.
Only Clifford Chance, Norton Rose Fulbright and Pinsent Masons have so far compared equity partners with employees. As with the 'big four' - it has resulted in a huge increase to the average gap.
Clifford Chance's decision is notable. Mainly because its rivals in the 'magic circle' – the legal equivalent to the 'big-four' – have firmly shut up shop on partner data.
But they and others should be more transparent.
When we asked firms why they excluded partners the resaons were somewhat predictable: they are not employees, they are not paid a salary, and it wouldn't tell us anything we don't already know – that there is a disparity. It was also noted that a secretarial role at the lower end of the overall pay-scale could not be comparable to the annual drawings of a senior partner.
All true, but isn't providing an average pay gap based on the entire workforce the whole point of this exercise? If its sky high within City partnership firms then that's their cross to bear.
Technicalities on their employment status aside, partners are heavily involved in the firm and, you would like to think, do a large amount of work. Surely that warrants their inclusion? Plus, if we all know what we are going to see then what's the problem?
Now that law firms are gradually beginning to stick their head above the parapet we hope we will see others follow suit.
The results might not be pretty but at least they would be closer to reality.