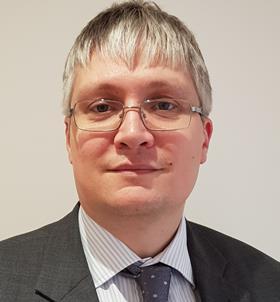 Removal of migrants has been front page news because of the Windrush generation scandal, but at the same time solicitors acting for migrants facing removal also faced stinging criticism from the High Court, attracting coverage in the national press. In Sathivel, R v Secretary of State for the Home Department (reported by the Gazette) three firms were strongly criticised for filing judicial reviews which were completely without merit. One of the firms vigorously denies this and is considering an appeal.
As the court put it in one case: 'No even remotely competent lawyer could ever have countenanced such a document being placed before a court as a proper pleading.'
The court also said that it might set guidelines for how solicitors should behave in future, so how should we respond?
Immigration matters account for the majority of judicial review applications in the UK, with most now heard by the Upper Tribunal. They are often high stake matters; even those who are not in danger on return may face a life of poverty, or separation from spouses and other family members. Understandably, levels of desperation on the part of clients can be very significant.
Sometimes preventing a removal can be straightforward, possibly as a consequence of the performance targets which have been very much in the news. In the experience of immigration practitioners, the Home Office often seems to speculatively book removals, and then abandon many the moment a judicial review is lodged. In turn, courts on receiving an application only have the papers the applicant chooses to disclose. As the courts have highlighted, removals are often defeated by meritless grounds and partial disclosure.
Because defeating the removal is a discrete goal for our clients, our professional ethics put us in the difficult position of telling our clients; 'I would like to help you, but I can't' and this is usually followed by an explanation of our duty to uphold the rule of law and the proper administration of justice. In Sathivel the paramount duty to the court over any duty to act in the best interests of the client was given considerable emphasis, notwithstanding the potential damage to a client's case.
Solicitors know that if we do not file an application someone else will. I have seen numerous cases filed as if the individual were acting on their own, but for which they have paid dearly despite not even realising that their 'adviser' is not entitled to practise.
Despite the concerns in particular cases, the courts do still trust solicitors to act with integrity. I received a notice of removal this week with 10 hours until the flight. I did not have time to include all of the historic papers but was still granted an injunction with a shortened bundle. So long as the profession maintains that trust, clients whose cases have merits can expect justice.
The conduct of the three firms as described in the judgment fell well below acceptable standards but I do not think this conclusion automatically presumes that we all now require further detailed guidance from the court as to our duties. Of far more practical benefit would be for the courts to more effectively apply procedural safeguards and to direct firms to the guidance produced by the Law Society.
The Society is well placed to advise solicitors of their professional duties and has already done so. A practice note on Judicial Review was published in early 2016 and one on immigration appeals last year. Both practice notes were prepared with judicial input and address head on those conflicts between duties to the court and our clients that apply to this area of work. The Society has already advised all solicitors that; 'Solicitors have an overriding duty to uphold the rule of law and to facilitate the proper administration of justice, even where that might conflict with their client's interests.
'You should not accept instructions to lodge an application that is completely without merit. There may be occasions where the merits of a case are so poor that accepting instructions to lodge an application would be a breach of the SRA Code.'
It will be quicker, easier and more appropriate for the court to endorse the work we have already done in the field and hold solicitors to those standards than to produce further guidelines which are less well tailored to the regulatory framework in which we operate.
Adrian Seelhoff is principal at A.Seelhoff Solicitors and incoming chair of the Law Society's Immigration Law Committee.