The publication of the Pandora Papers – a cache of nearly 12 million files from 14 offshore service providers, showing how the rich hide assets, avoid taxes and worse – has the usual plot-line about lawyers.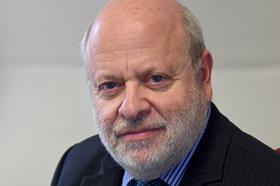 Of the 14 offshore service providers, at least two were law firms (one in Panama, one in Cyprus).
But the law firm which has been most in the limelight over the last week has been Baker McKenzie. According to the International Consortium of Investigative Journalists (ICIJ), 'Amid the sea of offshore bankers, accountants, lawyers and company formation agents, Baker McKenzie stands out.' The ICIJ says that it played a bigger role than any other large US law firm in the leaked documents (mentioned in more than 7,500 of them) The ICIJ says it also plays a big role in lobbying around the world for the laws which allow its clients to hide their assets offshore.
The Law Society Gazette briefly mentioned a story relating to another law firm, this time Farrer & Co. The Farrer story could be an example from an anti-money laundering (AML) training course. I recommend it as a classic 'red flag' case study. Its lesson is very important for all of us.
Its facts are complex, and I will summarise them briefly. Farrer took on as a client a Nigerian politician who had accepted in a Nigerian court that he had received funds from a former Nigerian dictator, and their politician client had in the past agreed to return about $300m of his fortune with no admission of wrongdoing. Farrers then helped him and his brother transfer the ownership of €98m from a British Virgin Islands trust to a complex structure in Singapore and the Cook Islands. Before doing so, Farrers conducted extensive due diligence on the client. They even submitted a suspicious activity report to the authorities, which granted consent for the $98m transaction to go ahead.
However, a few years later, US prosecutors brought civil forfeiture proceedings against more than $500m of assets (including Farrer's client's assets), saying that they were derived from an international conspiracy to launder the proceeds of the dictator-era embezzlement scheme. The UK authorities assisted the US in freezing Farrer's client's assets in the UK, worth $107m.
This is what the Farrer's story tells us: our present financial regulatory structure is not fit for purpose.
This is what the overall Pandora Papers saga tells us: that, because the financial regulatory structure does not work, lawyers will continue to be shamed as professional enablers, and this slur has of course been repeated over the past week. It doesn't matter that lawyers have broken no law. It doesn't matter that lawyers should not be identified with their client's interests. Lawyers are among those blamed for what is going wrong, although it is the regulatory structure that is broken and unfit.
This story is not new. I have written about it before. But there are plenty of further cases of lawyer-blaming to choose from.
Just over a year ago, for example, our parliament's Intelligence and Security Committee published a report on Russia. It said that 'the arrival of Russian money resulted in a growth industry of enablers – individuals and organisations who manage and lobby for the Russian elite in the UK. Lawyers, accountants, estate agents and PR professionals have played a role, wittingly or unwittingly, in the extension of Russian influence which is often linked to promoting the nefarious interests of the Russian state.' And later the report again mentioned lawyers, describing us as 'a key group of professional enablers'.
The Times' verdict on the Pandora Papers was that the British establishment 'has made itself complicit in what some suspect is a Russian attempt to turn London and the Home Counties into a giant laundromat'.
This needs to be sharply contrasted with actions that the UK government is now taking regarding AML. There is a call for evidence in a review of the UK's AML and counter terrorist financing regulatory and supervisory regime. It boldly states that it wants to look at the overall effectiveness of the current regime, and whether key elements are operating as intended.
Wonderful – a chance to correct the current nonsense! But then a few sentences later you read that the government intends to uphold the main principles of the present system, without significant changes to legislation. It just wants to improve the effectiveness of what already exists. This is known as digging the hole deeper.
How much evidence does the government need to change course? Despite our suffocating AML legislation, the government's own 2020 national risk assessment found the risk of money laundering in the UK property market has risen to a new level.
It is time for all of us to yell at the passing AML parade: the emperor has no clothes!
Jonathan Goldsmith is Law Society Council member for EU matters and a former secretary general of the Council of Bars and Law Societies of Europe. All views expressed are personal and are not made in his capacity as a Law Society Council member, nor on behalf of the Law Society