A planned new training course for would-be barristers is good news for the four Inns of Court and very good news for students seeking a career in the law. But I suspect it will prove unwelcome to solicitors and perhaps even less welcome to the commercial organisations that train students at the moment.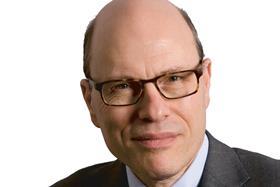 If regulatory approval is granted by the Bar Standards Board, the course will start in October next year. It will be provided by the Inns of Court College of Advocacy (ICCA), an organisation set up in 2016 by the Council of the Inns of Court. The council, a charity, is supported by Lincoln's Inn, Inner Temple, Middle Temple and Gray's Inn.
To practise as a barrister, you must first take either a qualifying degree in law or another undergraduate degree followed by a conversion course called the Graduate Diploma in Law. Having racked up three years or more of student debt, you currently need to spend another year on the Bar Professional Training Course. If you attend a college in London, you must pay tuition and examination fees that are currently, on average, £18,768.
Statistics published by the Bar Standards Board show that a quarter of those who enrolled for the professional training course in 2014 had not passed two-and-a-half years later, despite opportunities to resit papers. Once you pass the exam, you will need to find pupillage and, ultimately, a tenancy. Most students don't.
The obvious solution would be to restrict the training course to those who are likely to succeed. But, in a free society, you cannot tell colleges that they cannot recruit applicants – just as you cannot tell graduates that they are not clever enough to succeed at the bar.
The colleges, of course, make every effort to warn applicants of the challenges they face and help their students to overcome them. But law is relatively cheap to teach and some of the providers are thriving commercial organisations owned by international investors. They must inevitably derive some of their wealth from impoverished students who delude themselves into thinking they will become practising barristers.
What, then, is different about the ICCA course? First, at £13,095 it will cost 30% less than its rivals currently charge. Each of the inns will provide classrooms for half the year and they will not be trying to make a profit. But the crucial difference, according to the ICCA chair Derek Wood QC, is that it will offer students greater flexibility with less financial commitment upfront.
Part one of the ICCA course will cost £1,000 and be delivered entirely online. Students will then have to sit three multiple-choice examinations, for which they must pay the Bar Standards Board a further £575. If they fail at that stage, they will not have to pay for the five-month classroom-based course on advocacy, ethics and opinion-writing. This will cost £11,225 plus £295 for the exams.
Only those students who have the potential to reach the standard for pupillage will be allowed to take the ICCA course. Applicants will be expected to have at least a 2:1 degree. They will not proceed to part two until they have passed part one.
The ICCA course should attract students from non-traditional backgrounds. But it is not going to put established providers out of business. James Wakefield, who runs the council of the Inns of Court, hopes it will encourage other colleges to innovate. He also believes the new course will allow the bar to retain some of the high-flyers who give up and take the less risky option of a solicitor's training contract.
But the most attractive part of the new course is that it will be run by a charity supported by the inns themselves. Education is their raison d'être. The Inns of Court School of Law, founded in 1852, was the sole provider of what is now the BPTC until 1997. In setting up their own course, the inns are seeking to reclaim a role they gave up in 2001 when their training college was absorbed into City Law School, now part of the University of London.
At a ceremony last week to mark the installation of Lord Neuberger as chancellor of the University of Law, nobody seemed too concerned by the new kid on the block. There were suggestions that the inns might be seen by students as a more congenial place to study, but the view from the top was that all competition was welcome: the commercial providers had not yet set their fees for next year and were also developing intelligent new revision apps of their own.
We seem to have travelled a long way from the days when entry to the profession depended on the ability to memorise the rule against perpetuities and the solicitors' accounts rules.
joshua@rozenberg.net