Helen McCourt was 22 when she was abducted and killed in 1988. Although her body was never found, Ian Simms, a Merseyside pub landlord, was convicted of her murder the following year. He was told he would not be considered for parole before 2004.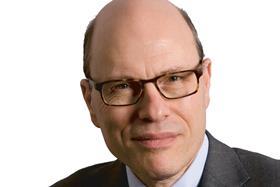 Simms, 63, has always denied killing McCourt. He hoped journalists might help clear his name. In 1999, his lawyers persuaded the law lords, led by Lord Steyn, to overturn a ban on reporters visiting prisoners who were trying to challenge their convictions.
Consistently with his denial, Simms has never revealed what he did with McCourt's body. Not surprisingly, this has caused huge distress to her mother, Marie (pictured below).
Once a lifer's minimum term has been served, the Parole Board must decide whether it is 'no longer necessary for the protection of the public' that the offender should stay in prison. In assessing suitability for release, a panel of board members must consider any failure or refusal by an offender to disclose the whereabouts of a victim's remains. This instruction is included in unpublished guidance.
Since 2004, Simms has made seven applications for release on licence. On six occasions, he was refused parole and told he must wait at least two years for his next review. We may assume that his refusal to say what happened to his victim contributed to these 'knockbacks', effectively doubling his 16-year minimum term.
That is as it should be: prisoners who have not come to terms with their offending may pose a danger to the public. However, Simms has been in an open prison since 2016. Last year, he was allowed to spend a week living in a hostel. After an oral hearing in November, a panel ordered his release.
Two years earlier, another panel had ordered the release of John Worboys, the 'black cab rapist'. Panel members believed – erroneously, as a court later decided – that they should not consider offences of which he was suspected but not convicted.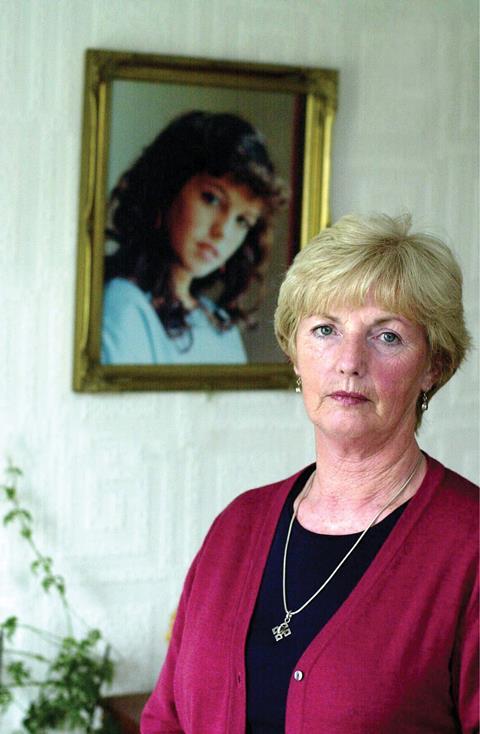 At that time, short of going to court, there was no way a release decision could be challenged by an offender's victims – or, indeed, by the justice secretary. Last February, though, David Gauke announced that 'victims will be able to challenge a release decision if they believe it was fundamentally flawed'.
This was not quite what it seemed. Victims cannot challenge the decision directly. Instead, they can share their concerns with a 'reconsideration team' at the Ministry of Justice. If the justice secretary is persuaded that the board's decision was procedurally unfair or irrational, a reconsideration can be requested. Prisoners may also request reconsideration.
These reforms took effect last July. In October, the board published five of the first 14 decisions. These took the form of short judgments, signed by a judicial member of the board. Just over 100 reconsideration applications have now been received – mostly from prisoners – of which 12 have been granted.
After hearing that Simms was to be released, Gauke's successor Robert Buckland asked the board to reconsider its decision. His application was dismissed this month by Sir David Calvert-Smith, a former judge and former chair of the Parole Board. Calvert-Smith's reasons were sent to some reporters but not others – the Guardian was reduced to quoting the Telegraph. After I questioned this, the decision appeared on a government website. But it is difficult to find: there was no link from the board's home page. Martin Jones, the chief executive, accepted that the board needed to be more open and told me that, by March, all reconsideration decisions would be easily accessible.
At the Simms hearing two months ago, the panel considered a 700-page dossier of evidence. This included legal arguments on the effect of Simms's continued denial and failure to reveal what happened to his victim's body. But Buckland did not rely on those factors in requesting reconsideration – no doubt because they had no bearing on public safety. At the hearing last year, the justice secretary's representative raised no objection to Simms's release. That would not have counted against Buckland if the panel's decision had been irrational. But, said Calvert-Smith firmly, it was not.
The Prisoners (Disclosure of Information About Victims) Bill, reintroduced to parliament this month, applies to homicides where the board believes a prisoner has information about how the victim's remains were disposed of. It will require the board to take into account a prisoner's non-disclosure and the reasons for it. According to the MoJ, it will give effect to Gauke's commitment to deliver a 'Helen's law'.
But even if it had come into force last year, the legislation would not have stopped Simms being released. Unless panel members currently ignore the board's own guidance, it is hard to see what difference the new law will make. Sometimes, a statute may be no more than a gesture of sympathy.
joshua@rozenberg.net