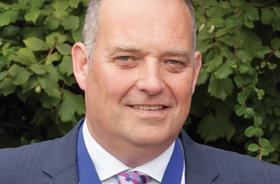 Chartered Legal Executives (CLEs) and solicitors have been performing the same roles for decades, but amongst many in the legal profession, the perception of CLEs remains out of step with the reality.
The view that CLEs only undertake basic level tasks still persists, but the truth is they are highly skilled professionals operating across a range of different levels in UK law firms, from paralegal to partner.
The CILEx route to becoming a lawyer is an alternative to the traditional LPC route but requires the same level of hard work and skill. CLEs are doing the same work as their solicitor counterparts and must meet the same standards of technical ability.
A key difference is that CLEs are specialists from the outset. Whereas solicitors study a broader range of law during their training, specialising once they have completed their training contract, a CLE completes honours degree level studies in their chosen area of specialism and tends to remain practising in that field.
To qualify as a CLE, learners will often study and work at the same time. Most will take between five and six years to qualify. As well as passing the necessary exams (10 units of the CILEx Level 3 Diploma in Law and Practice and six units of the CILEx Level 6 Diploma in Law and Practice) they must complete at least 20 hours of legal work a week for three years, demonstrating their competence whilst undertaking work at the appropriate level.
Often a CLE's study will have been funded by their employer. They are likely to have worked in the legal profession before embarking on their qualifications and have a clear idea of their future career path from the outset. They may have a degree and are often highly skilled at their job already, requiring the qualification merely to progress, to fill in any gaps in their knowledge and give them a professional status.
Often CLEs will have chosen the CILEx route because of their personal circumstances. Deciding not to accumulate the debt associated with undergraduate study and preferring to work whilst studying, they may have caring responsibilities or have already studied for another degree. CILEx opens up access to the profession to those who might otherwise have felt a career in law was not an option for them, this is no doubt why the membership is so diverse with 75% women and 11% from a BAME background.
CLEs are business owners, partners in law firms, heads of department and supervise teams of lawyers. They can be advocates in open court and may be appointed coroners and judges.
When CILEx lobbies for change to the legal system and demands that the legal framework recognises that CLEs operate on a par with solicitors in their specialist area, this is a reflection of the work that CLEs across England and Wales are already doing, day in, day out. They deserve both the respect and the recognition that comes with the role that they have.
Phil Sherwood is president of the Chartered Institute of Legal Executives