Who will succeed Lord Lloyd-Jones (pictured above) as the Welsh justice at the Supreme Court? Under the Constitutional Reform Act 2005, the selection commission must ensure that members of the court, between them, 'have knowledge of, and experience of practice in, the law of each part of the United Kingdom'. That used to mean two judges from Scotland and one from Northern Ireland; these days it also means that one of the remaining nine justices comes from Wales.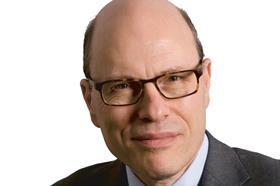 Lloyd-Jones, who speaks Welsh, reached the mandatory retirement age of 70 last month and stood down. Lady Justice Nicola Davies, born in Llanelli and a former presiding judge of the Wales circuit, would be an obvious successor – but for the fact that she is nearly 69.
Who, then, do I think will succeed Lloyd-Jones? My money is on Lloyd-Jones.
That's all thanks to the Public Service Pensions and Judicial Offices Bill, which completed its committee stage in the Commons last week. Once the bill becomes law, which could be as soon as next month, the retirement age for members of the Supreme Court will be raised from 70 to 75. When that happens, any judge who retired at 70 and is still under 75 can seek reappointment. In confirming this, the court told me that the selection committee had decided not to advertise for applicants until there was certainty over eligibility.
Of course, the successful applicant will be selected on merit through a fair and open competition. But Lloyd-Jones is continuing to sit part-time as a member of the supplementary panel. If he wants his old job back – as seems highly likely – I don't expect anyone to stand in his way.
The other justice who retired last month is Lady Arden, 75. She was not caught by the lower retirement age because she was already a High Court judge when it took effect in March 1995. Although Arden can no longer hear new cases, she can return to deliver judgments. Indeed, she was one of five judges who heard appeals to the Privy Council from Bermuda and the Cayman Islands as long ago as last February; rulings are still awaited.
In Washington, president Biden has undertaken to appoint the first black woman to the US Supreme Court. Excluding men and non-black people from public appointments would generally be unlawful in the UK – as well as undermining the successful candidate. But I am sure our Supreme Court would be delighted to appoint another woman, just as it would be keen to recruit someone from an ethnic minority.
It is thought the highly regarded Lord Justice Singh, 57, is being prevailed upon to let his name go forward. He may not want to give up his increasingly influential position in the Court of Appeal and his presidency of the Investigatory Powers Tribunal. But like Lord Sales, who turns 60 this month, Singh would have plenty of time to return to the courts of England and Wales as a leadership judge.
Supreme Court judges are not the only ones who'll be able to serve for another five years. Pretty well all judicial office-holders are included, from agricultural land tribunal members to wreck commissioners. There have been some concerns that raising the retirement age will reduce diversity. But it will also make the bench more attractive to lawyers returning after a career break.
At the top end of the system, it should mean that High Court judges who are approaching 70 have a chance of getting into the Court of Appeal, just as appeal judges should be better placed for an appointment to the Supreme Court.
But it may not work out that way. Arden's seat may be the only Supreme Court vacancy for some time. Judges in the Court of Appeal who are nearing 70 may also decide to hang on for another two or three years. The High Court is almost up to full strength.
So we can expect a period of stasis in the High Court and above: few appointments and not many promotions. Will the lean years, when judges were appointed to leadership roles without the traditional apprenticeship, be followed by fat years when senior judges refuse to stand down?
I think not. Some judges will welcome a new lease of life. Others will prefer to leave the bench and have a more comfortable life as arbitrators.
Predicting judicial promotions used to be easy enough. You looked at who was sitting in the court below and discounted the people at the very top of the list; they'd been passed over already or were too old. You then picked people two-thirds of the way up.
Almost 30 years after Lord Mackay of Clashfern lowered the original retirement age, the former lord chancellor welcomed its restoration. So do I. But it does make it much harder for tipsters to pick the winners.
joshua@rozenberg.net