For months the Ministry of Justice has insisted its legal aid review would be published by the end of the year.
The review was supposed to be done by the summer, with justice secretary David Gauke telling the House of Commons justice select committee that he didn't want it to slip into next year. Legal aid practitioners were told at various conferences by the review team that it would report back by the end of 2018. 'We will respond at the end of the year', justice minister Lucy Frazer told MPs only a few weeks ago.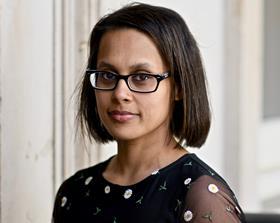 Then came the news that pretty much everyone knew already - we won't be seeing the review this year. The ministry said the further delay was due to the review's wide-ranging nature and the sheer number of stakeholders that submitted evidence.
That the review team needs a little extra time isn't outrageous - after all, the Bach Commission spent nearly two years compiling evidence for its comprehensive The Right to Justice report. I'm more concerned that the government waited so long to get the ball rolling.
But let's put anger and frustration to one side. I want you to tell me, either by email or in the readers' comments section below, what you want to see from the report. Give me just one example of how a client of yours could have benefitted from a little early publicly funded legal advice. The review team wanted hard data - tell me yours. To repeat an oft-heard phrase, I'll report back on your responses by the end of the year. With confirmation that the report isn't quite done, take this final opportunity to shout (again) what the lord chancellor must do and why.