Law centres epitomise the core reason why justice matters - ensuring access to justice for some of the most vulnerable people in our society, often at the most frightening time of their lives. So there was widespread cheer on Friday when their umbrella organisation, the Law Centres Network, defeated the government over the way it wanted to procure legal aid housing duty contracts.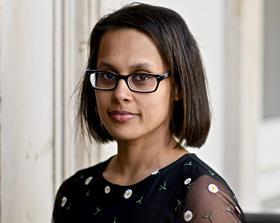 Mrs Justice Andrew's jaw-dropping 23-page judgment is damning of the government.
It's shocking to read that government officials justified proposals that could have threatened law centres' livelihoods based on 'at most anecdotal evidence from a handful of unnamed providers'. (It also makes the MoJ look hypocritical. A week before Andrews handed down her judgment, officials leading a post-implementation review of the Legal Aid, Sentencing and Punishment of Offenders Act told legal aid practitioners they needed more than just anecdotal evidence to show why LASPO isn't working.)
It's shocking to read Andrews say that the final sentence of a ministerial submission seeking clearance to consult on proposals to the housing possession court duty scheme was 'inaccurate and misleading'.
In November 2016, the Legal Aid Agency met the Law Society and Legal Aid Practitioners' Group. The ministerial submission states that the two bodies 'accepted the case for more sustainable schemes, and agreed with the outline principle of fewer, larger schemes'. They didn't. The confidential briefing was simply to inform them of the government's intentions. The person who drafted the submission 'translated the absence of articulated opposition into positive support'.
It's shocking to read that a deliberate decision was taken not to carry out an equality impact assessment prior to the consultation to see if the proposals would adversely affect those who the scheme helps, which includes many who are disabled, have mental health difficulties or are single mums.
It's shocking to read that ministers were not told that most housing possession court duty schemes were being provided by the not-for-profit sector, so the ministers weren't able to properly consider how the changes might affect clients with protected characteristics.
It's shocking to read that the justice minister was asked to study the government's response to the HPCDS consultation and agree the policy within 24 hours.
The ministry says it will 'carefully consider this judgment and respond in due course'. It is simple: next time you decide to change the way publicly funded services are delivered, back up your decisions with evidence.