This month I attended a discussion on fertility, which was designed to open up a conversation about how employers can create a supportive and inclusive environment for employees who want to start or expand their family.
A few law firms have introduced fertility policies – but I didn't fully appreciate just how important these policies were until I heard the battles that some lawyers have fought to have a baby.
One lawyer, who was having IVF, had to make a presentation to colleagues shortly after being told she had lost her baby.
'I could not concentrate at all. I was in shock, trauma, but I went and did it. It was horrific. It was a turning point for me and I told my bosses what was going on.'
Even though her employers were supportive and understanding, she felt overwhelmed. She considered taking a sabbatical, but instead decided to move in-house so she could have 'greater control of my diary'.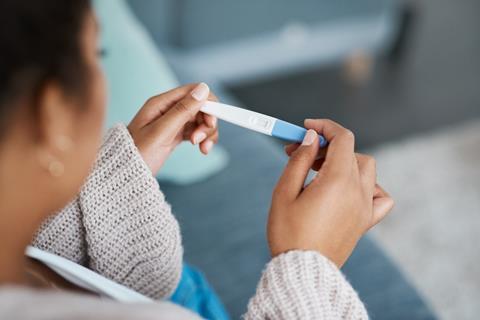 'It's important for law firms to appreciate that sometimes we might want to slow our careers down. But we can still be valuable. Women are so valuable. All of these experiences have shaped me. My experience has made me a better lawyer, more empathetic.'
Asked why there is so much silence around fertility in the workplace, she said: 'I didn't want my bosses to think I was skyving, that I wasn't committed, not hungry for career progression. I didn't know what the reaction would be of the people I work with. They are perfectly nice people, but I didn't know how those conversations would go down with them. No one was talking about it. There was no fertility officer or touch point. I felt I was going out into the great unknown. It was a leap of faith to disclose what was going on.'
One lawyer, as a result of her journey, suggested to her boss that the firm introduce a fertility policy. He thought it was a good idea.
She wants other firms to take that first step and create similar policies. However, these policies should not be virtue-signalling. Language matters.
Take the phrase 'failed transfer' for instance. 'If you're pregnant for one minute, two minutes, that's a baby to someone. To say that's failed – who's failed? Be careful with the wording,' one lawyer said.
'The whole journey is wrapped in loss. The policy should address that,' said another attendee.
Lawyers also discussed some of the reactions they've encountered after they have lost their baby. 'At least you can try again'. 'At least you can get pregnant'. 'Everything happens for a reason'. 'Everything was meant to be'.
The responses may be may well-intentioned, 'but all they do is minimise the grief'.
I left the discussion thinking about the language I use when talking about fertility, how I have responded to people who have told me they are pregnant or lost their baby. Some law firms are already thinking about this and doing something about it. Hopefully more will follow. Because there are many lawyers - women and men - who need their colleagues' support. As one lawyer pointed out, 'we might all be in different places but there are lots of us going through it'.
The event, hosted at the London office of Sidley, was co-chaired by Natalie Sutherland, a partner at family boutique Burgess Mee, and Somaya Ouazzani, CEO of Mimoza Fleur, a legal recruitment firm.


Reporter