Using the neologism 'super-exam' to describe the SQE, which went live this week (1 September), was something of a hostage to fortune. Neither the Gazette nor anyone else will know whether it is 'super' for years. Will the new regime deliver what it says on the tin?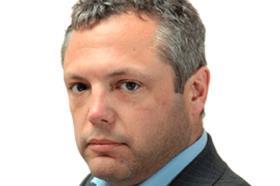 The SRA points to the SQE's egalitarian ethos: it comprises a single, national licensing examination with greater flexibility over routes to admission. Aspiring solicitors are promised more 'fairness' and 'choice' – those buzzwords of meritocracy.
This is all to the good. But while much changes, a lot looks set to stay the same.
First, qualifying as a solicitor is still going to cost you. One consultancy has claimed the SQE could halve the cost of qualification, but this is surely fanciful.
As the Gazette reported earlier this year, at some top law schools the total cost of qualification will actually increase – once the price of the exams themselves is added to the expense of the premium preparatory courses now on offer.
Yes, cheaper courses are available, some of them delivered online by new market entrants. But that ought to compound rather than assuage concerns that the new regime will end up creating the 'two-tier' profession many fear.
After all, established training giant ULaw, a favourite of the City 'elite' (if they can be so described), happily boasts that its new courses go above and beyond SQE criteria. They have been developed to 'meet the requirements of legal recruiters, who have said they want their future trainees to have knowledge and skills beyond the SQE'.
Many City firms have already appointed the university to create a bespoke programme 'extending far beyond the basic requirements of the SQE'. This jars somewhat with the SRA's vision of a centralised assessment which places all candidates on a level playing field.
The SRA is not to be faulted for its good intentions, nevertheless – and perhaps the regulator deserves a break. When there is a market in education, differentiation and gold-plating are inevitable. They could even be said to drive up standards. Whether they will increase the diversity of the solicitor profession, however, is another matter.