The terrorist who murdered Sir David Amess MP was given two life sentences last week. For engaging in the preparation of terrorist acts Ali Harbi Ali (pictured below), 26, was ordered to serve at least 30 years. For murder, he received a whole life order – meaning he will never be granted parole.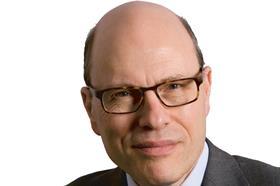 That's no surprise. Schedule 21 to the Sentencing Act 2020 says that a whole life order is the appropriate starting point for a murder committed to advance a religious or ideological cause. Aggravating features left the matter beyond doubt.
We don't yet know whether Ali will seek to appeal against Mr Justice Sweeney's rulings. What we do know is that two other murderers with whole life orders will be asking the Court of Appeal for leave to appeal early next month. At the same hearing, the court will be considering two murder cases where fixed minimum terms are said to have been unduly lenient. New guidance is expected from lord chief justice, Lord Burnett of Maldon, who will be sitting with four other judges. But why should it be needed?
There now are more than 60 killers who can expect to die in our prisons. They include Wayne Couzens, 49, the former police officer who kidnapped, raped and murdered Sarah Everard last year. Understandably, murder by a police officer is not one of the categories listed in schedule 21. But because Couzens had abused his status to abduct his victim Lord Justice Fulford, the sentencing judge, decided this was an exceptionally serious case that merited a whole life order.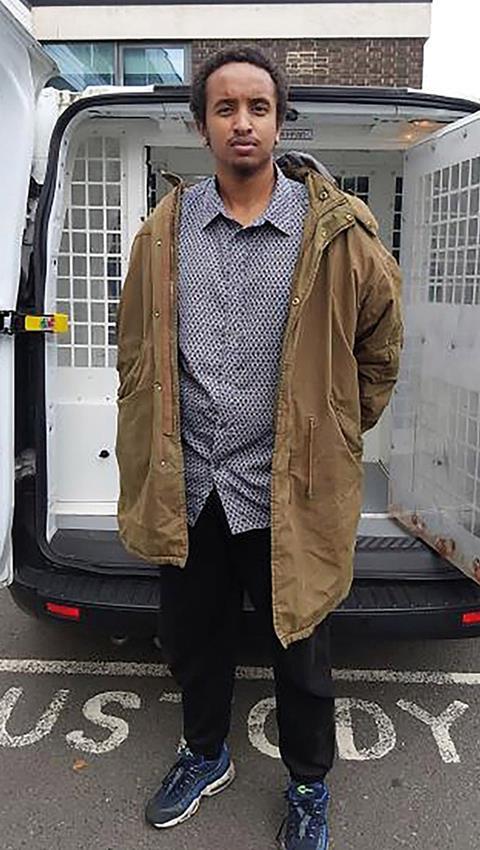 A more obvious candidate was the double-murderer Ian Stewart, 61, whose case also comes before the Court of Appeal next month. In 2017, Stewart was convicted of murdering his fiancée, the author Helen Bailey. This year, he was found guilty of murdering his wife, Diane Stewart, in 2010.
In three other cases, the sentence or minimum term are said by the attorney general to be unduly lenient. Jordan Monaghan, 30, was given a minimum of 40 years for murdering his girlfriend in 2019 and his two infant children in 2013. Emma Tustin, 32, was given a minimum of 29 years for the murder of six-year-old Arthur Labinjo-Hughes. The boy's father, Thomas Hughes, was sentenced to 21 years for manslaughter and will serve 14 years in custody.
Although the attorney acts independently in referring these cases, we know that the government believes that a whole life order should be the starting point for the murder of a child involving substantial premeditation or planning. That's the effect of an amendment to schedule 21 in the Police, Crime, Sentencing and Courts Bill, which has almost completed its parliamentary passage. The bill would also allow offenders as young as 18 to be given whole life orders if their offending was 'exceptionally high even by the standard of offences which would normally result in a whole life order' for an adult.
The Court of Appeal sometimes sits as a 'strong' court of five judges when considering whether to revise earlier guidance. It did so 10 years ago in a case called Oakes. On that occasion, it stressed that the whole life order was reserved for 'the few exceptionally serious offences' where it was required. It was 'not a mandatory or automatic or minimum sentence'.
That view is unlikely to have softened. But there may be concerns among the senior judiciary that sentencing judges are now issuing whole life orders too readily. If courts impose the maximum possible sentence for causing a single death, how can they demonstrate society's greater abhorrence of a multiple murderer? And how can we protect prison officers and other prisoners from a killer who has nothing to lose?
Another concern is that whole life orders may be incompatible with article 3 of the human rights convention, which bans inhuman punishment.
In 2014, a strong Court of Appeal considered section 30 of the Crime (Sentences) Act 1997, which allows a life prisoner to be released on licence at any time if the home secretary is 'satisfied that exceptional circumstances exist which justify the prisoner's release on compassionate grounds'. The court held that 'exceptional circumstances' were not limited to a diagnosis of terminal illness with three months to live, as Home Office guidance had suggested.
That was enough to persuade the human rights court in 2017 that 'compassionate grounds' had a wide meaning, compatible with article 3. But if there are further challenges, the Strasbourg judges may need convincing that this power is effective.
Is the prospect of a whole life order more likely to deter a killer than a very long fixed term? Is 40 years or more behind bars insufficient punishment for murdering a child? I doubt it. When setting penalties, politicians – and judges – should put principles and pragmatism ahead of populism.
joshua@rozenberg.net