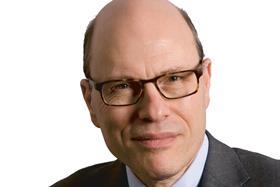 I could never aspire to the cross-examination skills that Jonathan Sumption QC displayed at the bar. But I allowed myself a moment of quiet satisfaction last month when, in response to my questions, Lord Sumption admitted breaking the law.
The former Supreme Court justice was taking part in a live webinar arranged by Prospect magazine and the Bingham Centre for the Rule of Law. He argued that the lockdown restrictions had remained in force for longer than necessary and I suggested that regulations made under the authority of parliament should be obeyed 'right or wrong'.
'I don't accept that there is a moral obligation to comply with the law,' Sumption replied. 'I myself certainly complied with the regulations until I came to the conclusion that they had gone on longer than even the government's own justification and support – when, frankly, I just stopped.'
I tried to push him further. 'You've just said to me that you stopped complying with the law at some point,' I observed, 'perhaps by going out – I don't know what.'
Sumption paused briefly before deciding not to give me any details. 'I decided that I was no longer going to comply with some of the law, at a relatively late stage, when that seemed to me to reach levels of absurdity,' he replied. In his view, the government had been keeping the regulations going to avoid admitting that, in some respects, they had not been a very good idea to begin with.
I had not expected a former judge to admit law-breaking. But I was prepared for it. In my new book Enemies of the People? I reported Sumption's view that people were not necessarily under a moral obligation to obey the law. Responding to a question about assisted suicide at one of his Reith lectures last year, he had argued that 'the law should be broken… from time to time'. I had the quotes in front of me.
This sparring was simply a prelude to my main point, which was that the appropriate response to a disproportionate law was not to break it but to challenge it – and yet there had been no successful judicial review claims. What did that tell us?
'It tells us something about the advocates of human rights, who have been extraordinarily silent about the greatest infringement on human liberty which any British government has ever attempted,' Sumption replied.
Courts have done nothing to undermine the fight against Covid-19. Instead, they are trying to ensure that hasty and wide-ranging changes are applied fairly
That led to outrage among human rights lawyers, not least because I had failed to challenge him on the point. Aoife Nolan, professor of international human rights law at the University of Nottingham, told me there had been an 'explosion' of virus-related human rights litigation around the world. In England and Wales, a solicitor's letter had sometimes been enough to win a concession.
In April, following a complaint by Bindmans, the government agreed to amend guidance so that people with specific health needs could exercise more than once a day and travel outside their local area to do so. Action taken by Matthew Gold, a law firm in north London, persuaded the government to extend the availability of free school meals. Derbyshire council promised improvements after a challenge to the way it had reduced adult social care.
Other cases were being pursued through the courts. Simon Dolan has asked the Court of Appeal to let him bring a comprehensive challenge to the lockdown regulations after he was refused permission by the High Court. Last month, an appeal judge allowed Christian Concern to challenge the health secretary's power to permit home abortions.
A team led by Dr Joe Tomlinson, senior lecturer in public law at the University of York and research director at the Public Law Project, has logged all reported claims, with more than 80 so far.
In the field of social care, UCL's integrated legal advice clinic challenged guidance that wrongly suggested local authorities no longer needed to comply with their statutory duties. The government agreed to correct it. A mother represented by Hodge, Jones & Allen challenged guidelines telling NHS clinicians which patients should be admitted to hospital and referred to critical care. Again, the guidance was changed.
There was also concern about the risk of infection among immigration detainees. Judicial review was refused, but only after hundreds of detainees had been released by the home secretary. One particularly vulnerable man secured his release in a separate challenge.
In this way, says Tomlinson, 'judicial review can be a quick, effective, and relatively cheap tool for problem-solving and improving decision-making'.
The government may not see it that way. But courts have done nothing to undermine the fight against Covid-19. Instead, they are trying to ensure that hasty and wide-ranging changes are applied fairly. Difficult though it may be for the government to understand, ministers and judges are actually on the same side.