'I believe that three major developments are imminent. They will mean that every lawyer will require familiarity with the blockchain, smart legal contracts and cryptoassets – both conceptually and functionally.' The speaker was not some tattooed cypher punk, but the Rt Hon Sir Geoffrey Vos, master of the rolls.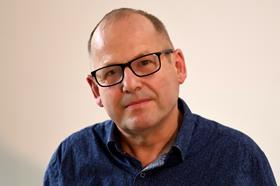 Gazette readers seem to differ. The comments section under our report of the MR's remarks quickly filled up with acerbic dismissals, many referring to crypto bubbles and the involvement of criminal elements. But to put the MR's remarks in context, he was referring to developments that are on the brink of bringing blockchain cryptography-based products into the mainstream. These include the launch of digital currencies by central banks and the arrival of smart machine-readable documents, including contracts. When these happen, practitioners across the spectrum will indeed need to keep abreast.
One thing that will help the mainstreaming process is more legal certainty. In this, a significant step forward was taken last week with the publication of the second edition of Blockchain: legal and regulatory guidance, available on the Law Society's website. As the MR states in the foreword, the guidance will put lawyers in a far better position to understand what the new technologies are and how they will be deployed. There is much more to this than Bitcoin and ludicrously priced non-fungible tokens. Much more.
For remaining sceptics, a key point to bear in mind is that crypto technology stands today roughly where the worldwide web stood in 1996. To be sure, there are dark alleys, but there is rabid innovation, too. The potential is great, so long as the sector can be appropriately managed within the rule of law. (Which may come as a shock to certain current members of the legal community.)
The mainstreaming process will raise fascinating legal questions: we look forward to the Law Commission's consultation on cryptoassets later this year. What we cannot recommend is investing any money in crypto that you cannot afford to lose. But we are confident that Gazette readers can work that out for themselves.